Onetime 'Today' assistant who admitted to Lauer affair is open to dialogue with NBC's tarnished ex-star
One of  Matt Lauer's alleged  former mistresses is open to speaking to the former "Today" host despite accusing him of misusing his power.
Addie Zinone has admitted to a consensual affair with Lauer, who was fired from the "Today" show for inappropriate sexual behavior last year at the height of the #MeToo movement.
Zinone – a former "Today" production assistant -- spoke to ETOnline after Nancy Alspaugh -- married to Lauer from 1981 to 1988 -- said her ex-husband deserved a second chance. It appears Zinone agrees, even though she has accused Lauer of abusing his status as a high-powered NBC News host.
"Hopefully he has used this time to consider how he abused his power to prey on the vulnerable, and the effect it has on us as professionals, as young women and as people," Zinone told "Entertainment Tonight."
"If he embarks on a comeback, and is interested in a meaningful conversation about how his actions affected me, I welcome the discussion," Zinone said. "In the meantime, I and others are busy working hard to assure these abuses of power no longer happen."
Last December, Zinone spoke out about a sexual relationship with Lauer in 2000 during an interview with Megyn Kelly.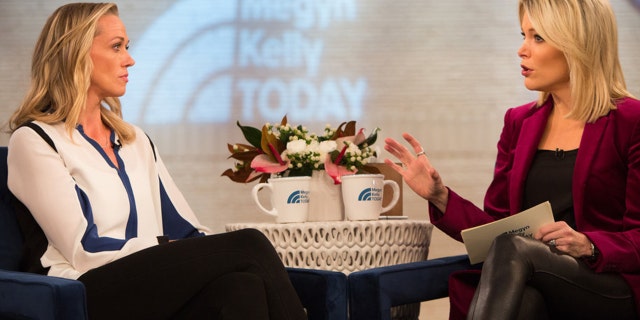 Zinone was 24 and he was in his 40s and married when they began their affair, she told Kelly. Their alleged affair lasted about a month, and though Zinone felt that Lauer steered her into the uncomfortable situation, she said took full responsibility for her action, calling it a "massive mistake" that has continued to haunt her.
Zinone also told Kelly she struggled with hiding her story for 17 years and was fearful of opening up to the world about her shame.
Earlier this week, Lauer's first wife, Alspaugh, said the former newsman can still make a positive impact despite his tarnished reputation.
"He wants to be part of the change in this world and he needs to be given a chance," Alspaugh told ETonline. "I see him starting a new life and career. He is too talented not to have a great career. He made mistakes, but he can move on and upward."
Lauer is in the process of finalizing a divorce with his second wife, Dutch former model Annette Roque, who he married in 1998. Page Six reported last month that the divorce between the two — a filing came in January, two months after the scandal broke — is close to being a done deal.
Fox News' Sasha Savitsky contributed to this report.