One kiss is 'awkward', another's a touchdown for new 'Bachelorette'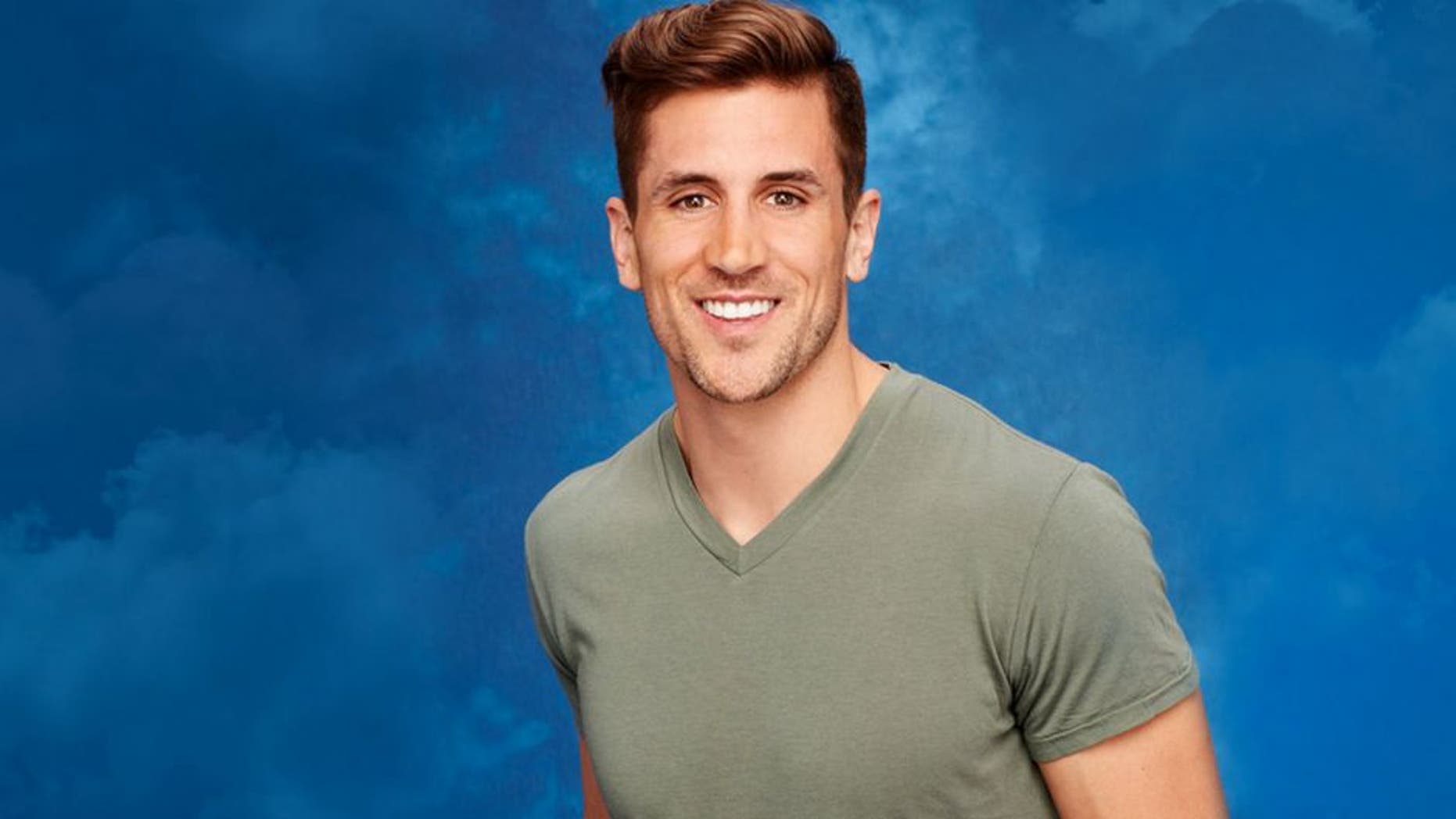 JoJo Fletcher got busy in "The Bachelorette" mansion on Monday night's season premiere.
The down-to-earth Texan gained viewers' sympathy when she finished second on last season's "The Bachelor," during which Ben Higgins told her he loved her – then chose someone else he loved more.
But on Monday night's episode, JoJo wasted no time showing she has moved on by locking lips with two of the men vying for her love.
In the usual "Bachelorette" meet-and-greet, the guys climbed out of limos eager to impress their queen bee.
JoJo confided to the cameras she wasn't feeling a connection with all but did feel it with some.
She seemed repelled when a nerdy engineer named Will moved in and she was forced to give him a peck on the lips. "The awkward kiss happened," she sighed.
Then came former football player Jordan Rodgers, who already looks like a front runner for JoJo's heart and who admitted that he had wanted to kiss her during their earlier alone time.
So he returned to JoJo's side and gave her three smooches that really turned up the heat.
"Now THAT is a kiss," JoJo cooed. "Kissing Jordan feels perfect," she added before gushing about his butt to the cameras.
Although a trio of earlier Bachelorettes had advised JoJo not to confuse lust with love, she was entranced by the former college football quarterback and brother of Green Bay Packers star Aaron Rodgers. Although Jordan's athletic career hasn't fared as well as his brother's, he got the first impression rose from JoJo, aggravating the other men.
Those othermen included a fireman named Grant (who vowed to JoJo, "I'm not going to do what Ben did last season"), Alex, a U.S. Marine whose twin brother is also a Marine, self-described "Bachelor" superfan James, and Ali, a bartender who is of Iranian descent.
Viewers also learned Evan is an erectile dysfunction specialist who sees a number of frustrated male patients. His job is "getting them excited. It's draining," he said.
Christian, a gym rat and IT rep, confided his biracial ethnicity has had its challenges as his paternal grandfather was racist.
Luke served in the military as an Afghanistan platoon leader and told the cameras, "I've lost a lot of close friends. It gave me a new appreciation for life and relationships."
During the parade of men out of the limos, Jonathan stood out by wearing a kilt and declaring to JoJo that he's half Chinese, half Scottish. "Luckily for me, I'm half Scottish below the waist ... And I'm not wearing any panties."
JoJo replied, "Cool. Thanks for throwing that out there," then cringed to the cameras after he went inside.
She also laughed about a man who dressed up as Santa Claus, and an operations manager who gave her blue rubber balls and joked, "Squeeze my balls."
In one of the night's funniest moments, hipster Brandon admitted, "I didn't watch last season at all. I don't know anything about you."
Later in the episode, a guy named Daniel raised eyebrows by saying in confessional that the Bachelorette house had its attractions besides JoJo: "If I was gay, I'd be in paradise."
Soon, Daniel poked Evan inappropriately in the belly button, drank too much, stripped down to his skivvies, and jumped in the pool.
Meanwhile, Chad, who works in real estate, appeared "surprisingly vulnerable" to JoJo, who felt an attraction.
But behind her back, Chad seemed a lot more macho, as he bragged to viewers, "I'm a manlier, more rugged version of Ben."
Other strong contenders for JoJo's love appeared to be two fellow Texans-- James, who treated her with down-home kindness, and Luke, who exuded "silent sexy confidence," she said.
Still, Jordan was the guy she couldn't get out of her mind and she smooched him again when she gave him the first impression rose.
After a visit from her friend and former Bachelor Jake Pavelka, who dispensed some last-minute advice about following her heart, JoJo sent some men packing. Incredibly, she advanced pool boy Daniel to next week.
But kilt-wearing Jonathan was one of those sent home and he moaned as he left the mansion, "It's a kick in the balls."