One bittersweet day: Nick Cannon files for divorce from Mariah Carey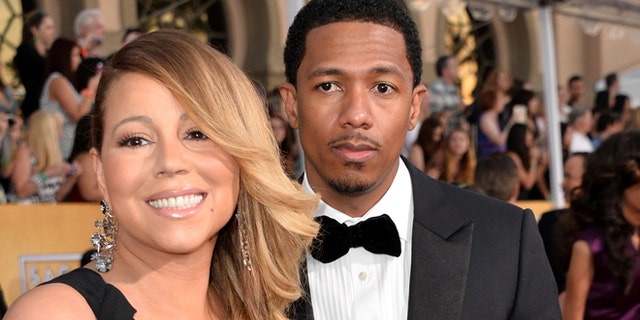 For Mariah Carey "Love Takes Time," but it appears the divorce is moving right along.
The gossip website TMZ reported that singer's hubbie of six years, "America's Got Talent" host Nick Cannon, filed for divorce on Dec. 12 – a week before Carey was three hours late to tape a segment for the NBC tree-lighting special.
While she later went on Twitter to apologize for her tardiness, it was speculated at the time the "Always Be My Baby" singer was on the phone with her lawyers going over the terms of the property settlement between her and Cannon.
"Last night's situation was beyond my control. I apologize to all that showed up, you know that I would never want to disappoint you," Carey tweeted to her 15 million followers."You've kept me here, in your hearts, and I keep you in mine always. We are #lambily! #ThereForMe. I will be opening tonight's live show in Rockefeller center with "All I Want For Christmas Is You"!!!!"
The terms of the divorce are not known yet, but the two pop stars have two children together, 3-year-old twins Moroccan and Monroe.
The couple wed in 2008. Rumors of an impending split began to surface last summer.
"We have been living in separate houses for a few months," Cannon told The Insider in August. "(Right now) my main focus is my kids."
The news of the divorce comes a day after the "Obsessed" singer confirmed her residency at Caesars Palace in Las Vegas during a Thursday appearance on "The Ellen DeGeneres Show."
"I'm going to do my first ever residency in Vegas at Caesars. This is a special event for me," a teary Carey, 44, announced. "And again, I have to hope that the fans will enjoy this 'cause I'm gonna be performing, which was kind of inspired by my album 'Number 1's,' and this is not the updated version with 18 of them. Hopefully other people will enjoy this. I've never done this before."
She added, "It's a new chapter for me, and I'm so excited."