Omarosa trolled by Robin Roberts: 'Bye, Felicia,' after ouster from White House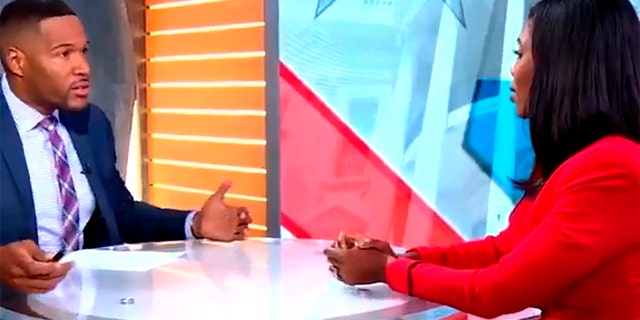 "Good Morning America" co-host Robin Roberts had a terse observation after just-resigned White House staffer Omarosa Manigault Newman told the show's Michael Strahan on Thursday she has "quite a story to tell" about her time with President Trump.
"Bye, Felicia," Roberts quipped moments after the interview ended.
The polarizing former Trump administration aide and ex-reality TV star was dishing to Strahan a day after she either resigned from her job to pursue new and exciting opportunities or was dragged out of the White House screaming and yelling, depending on who is recounting the events.
"Bye, Felicia."
PHOTOS: OMAROSA IN THE WHITE HOUSE
"I'm sure she'll be selling that story," Roberts said, before invoking the ultimate in millennial departing disses.
Robert's term is a slang phrase for bidding farewell to someone for whom the speaker cares nothing, and it put a contemptuous capper on what was otherwise a big -- if less than revealing -- score for the ABC morning program.
"When I have a chance to tell my story, Michael, I have quite a story to tell," said Manigault Newman, who was seen as a heel in three stints on the Trump-hosted "The Apprentice" and "The Celebrity Apprentice" before landing a job in the Trump administration as director of communications for the White House Office of Public Liaison.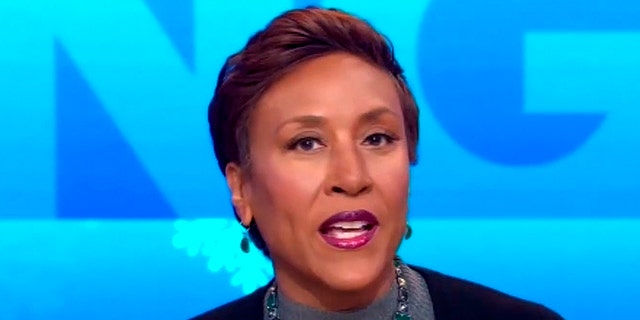 "As the only African-American woman in this White House, as a senior staff and assistant to the president, I have seen things that made me feel uncomfortable, that have upset me, that have affected me deeply and emotionally," Manigault Newman told Strahan. "That has affected my community and my people. And when I can tell my story, it is a profound story that I know the world will want to hear."
For now, the most compelling version of her Wednesday ouster jibes perfectly with the personality she displayed on "The Apprentice." She was reportedly fired by Chief of Staff John Kelly, cursed when she was given the news and then demanded to speak to Trump.
"I like to hear all of these interesting tales," Manigault Newman told Strahan. "I have to tell you, they are 100 percent false."
She claimed she was not fired and blamed the "tale" of a dramatic exit on a single reporter. While she did not specifically name the reporter, it seemed clear she was referring to American Urban Radio Networks correspondent April Ryan. Ryan tweeted Wednesday that Manigault "tried to break into the residence" and "tripped the alarms."
The Wall Street Journal also reported her departure was abrupt, and described the exit as confrontational, saying she was "physically dragged" from the White House grounds.
The official statement from the White House said she resigned, without going into detail.
As for the man who has now fired Omarosa at least three times, he was gracious in his goodbye.
"Thank you Omarosa for your service! I wish you continued success," Trump tweeted late Wednesday.
The Associated Press contributed to this report.