Olivia Newton-John reveals she's battling cancer for third time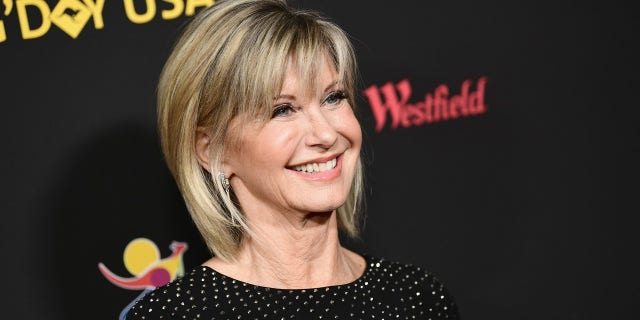 Olivia Newton-John is battling cancer for the third time.
In an interview with Australia's "Sunday Night," the "Grease" star revealed doctors found a tumor at the base of her spine last year. She added that she's treating the cancer with modern medicine and natural remedies, including marijuana that her husband John Easterling grows at their Santa Barbara, Calif., ranch.
"My husband's always there, and he's always there to support me, and I believe I will win over it and that's my goal," Newton-John said.
The singer, who will be turning 70 in a few weeks, was diagnosed with breast cancer in 1992. She beat the cancer, but discovered in 2013 a lump in her shoulder after a car accident.
Newton-John decided to keep the cancer diagnosis private at the time.
"I thought, 'It's my life,' and I just decided to keep it to myself,'" Newton-John told Australia's Channel Seven.
Newton-John said she's grateful to be living in California, where marijuana is legal.
"I'm very lucky I live in a state where [cannabis] is legal...My dream is that in Australia soon it will be available to all the cancer patients and people going through cancer or any kind of disease that causes pain." she said.
"There are other people out there doing much, much worse than me. I'm a very privileged person, and I'm very aware of that," Newton-John added. "I live in this beautiful place. I have a wonderful husband. I have all the animals that I adore. I have an incredible career. I have nothing, really, to complain about."
In August, Newton-John denied that cancellations for her two upcoming speaking appearances in Australia were related to her cancer battle.
"Olivia Newton-John's two upcoming speaking appearances in Australia were canceled due to scheduling conflicts with her upcoming promotional tour for her new book, 'Don't Stop Believin' and the ONJ Cancer Wellness & Research Centre's Wellness Walk & Research Run," she said in a statement on social media. "Not illness as falsely reported."
She also reunited with "Grease" co-star John Travolta in August for the 40th anniversary of the film's screening at the Samuel Goldwyn Theater in Beverly Hills, Calif.