Oksana Grigorieva's Sister May Have Leaked Mel Gibson Tapes, Report Says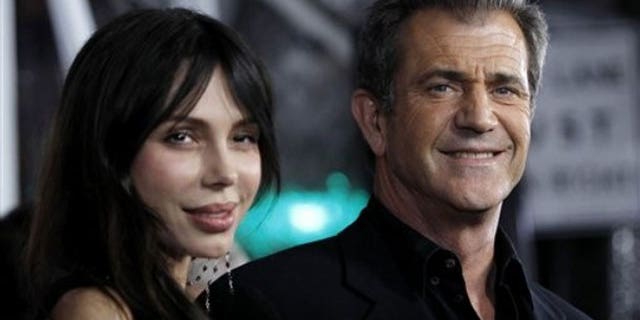 The sister of Mel Gibson's ex-girlfriend may have leaked the pair's audio recordings, the New York Post reported Friday, citing entertainment website The Hollywood Reporter.
Several sources confirmed to the website that Oksana Grigorieva's younger sister, Natalie, is being examined for her role in the audiotape leaks.
"I suspect that if the authorities look at the sister, they'll find a wire transfer or a check to her from the website," a source said, referring to entertainment website RadarOnline, which released the tapes.
Another source claimed Natalie shopped the tapes to other media outlets before selling them to RadarOnline.
"All the tabloids said no to the deal because they were asked to purchase the audio tapes before hearing them," another source said.
If Grigorieva's younger sister is found to have brokered the deal at her behest, Gibson's ex could be found in contempt of court.
Earlier it emerged a text message sent by Gibson to Grigorieva, in which he allegedly admitted he "wasn't safe" for her, has become key evidence in the domestic violence dispute involving the actor.
"Oksana, I wasn't safe for you last night," Gibson wrote following a January 6 dust-up, according to RadarOnline.
The "Lethal Weapon" star sent the text the day after he allegedly punched Grigorieva in the head and tried to choke her while she was holding their two-month-old baby, Lucia.
Click here to read more about this story from The New York Post.