'Office' Star and Missouri Native Jenna Fischer Donates Set Visit for Tornado Victims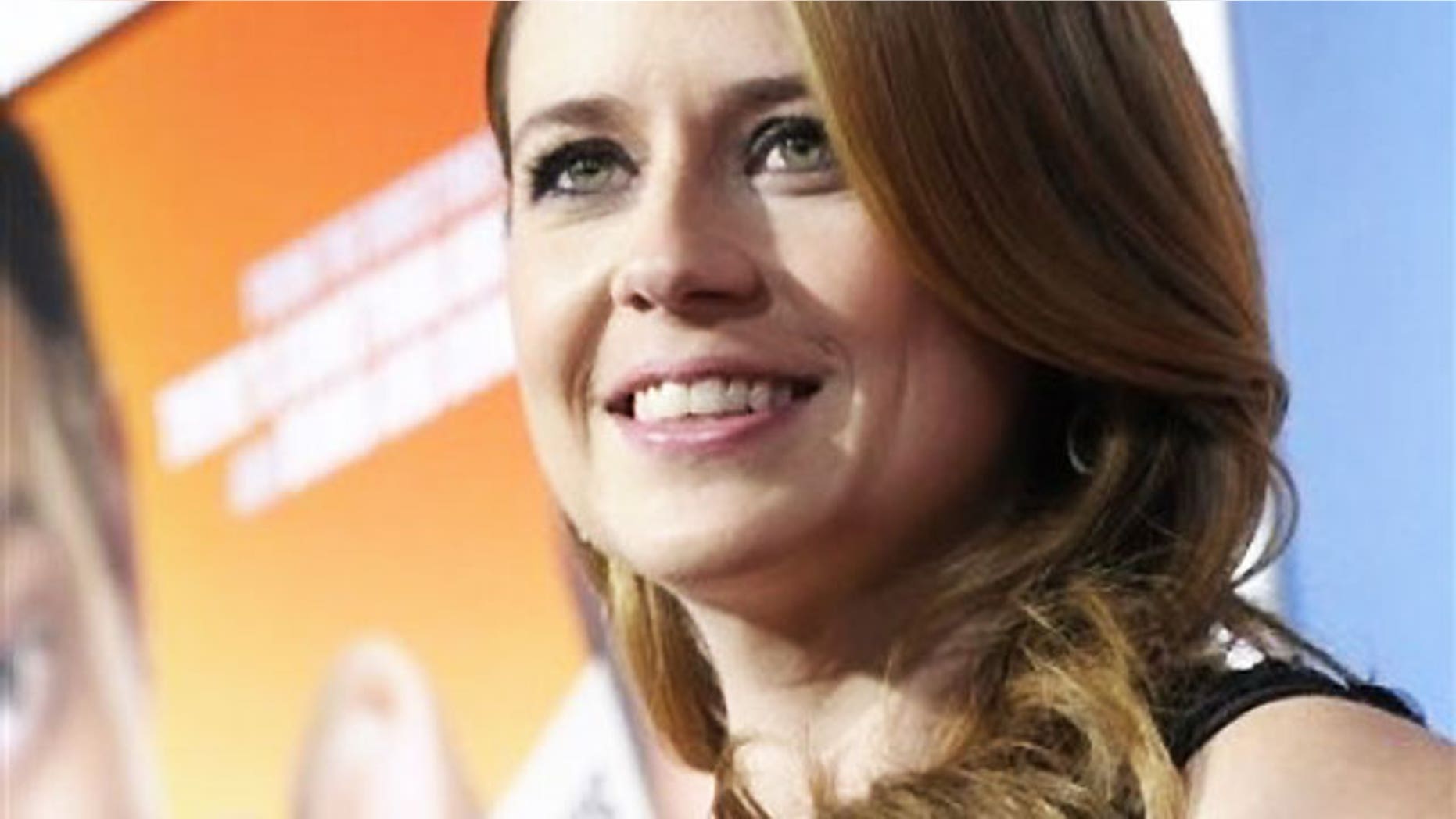 The devastation from the deadliest tornado in American history hit the community of Joplin, MO hard, but it moved one Hollywood star to take action.
"The town was leveled and many people lost their lives, It was horrible," 'The Office' star Jenna Fischer wrote in her blog. "I've joined with a group that is helping to raise money for the victims in Joplin, MO. They've set up an online auction with tons of great stuff."
That group is the Joplin Tornado Relief eBay Charity Auction, which is raising funds to benefit the United Way of Southwest Missouri and Southeast Kansas. All purchases will help support the Joplin Tornado Relief Efforts.
"Jenna has been just amazing—she's originally from Missouri and she donated a set visit to 'The Office,'" auction organizer, music manager and Joplin native Tyler Childs told FOX411.com. "We were hoping that maybe she could sign a DVD set of 'The Office,' but she really pressed for the set visit—something they rarely do—and she made it happen."
"We open our doors and invite people to visit when it is for a good cause like this," explained Fischer. "As part of the set visit you get to watch a live rehearsal, sit in the green room while we tape several scenes, you eat lunch on set (it's huge buffet with tons of different food stations like you might see in Vegas), you get a private tour of the set, the warehouse, our editing facility, you get to see Dwight's car and take photos. The cast always stops by for photos and to say thank you for coming out."
The bid for the set visit to "The Office" is currently at $4100. The auction also includes dozens of items, including a meet and greet with Coldplay at Lalapalooza, two VIP tickets to see "Chelsea Lately" and a pair of tickets to see Tim McGraw.
"Our original goal was to raise $10,000, but it looks like we're well on our way to raising more than $20,000," Childs said of the eBay auction, which ends today. "I'm originally from Joplin, MO and I was at a wedding in Palm Springs on May 22. People from all over were texting me about the tornado touching down. When I got home, I saw the devastation on the news—all of the terrible pictures and video. The level of devastation was incredible—my high school was completely destroyed."
Having moved to Hollywood, Childs called on his famous friends to help out with his hometown.
"I was going to go back to Joplin, but I realized that the best thing that I could do is get on the phone ," he said. "The response was overwhelming—even people I didn't know that well were like, 'Absolutely—what do you need?'"
Fischer, for her part, adds that the eBay auction is a good way to get a jump on the holidays.
"There are a ton of great things up for auction... It might be a nice way to do some early Christmas shopping," writes Fischer. "If you are anything like my Mom she has everything bought for Christmas by July 4th."