'Not bad' remark about Meghan Markle wasn't sexual, fired PBS writer claims in lawsuit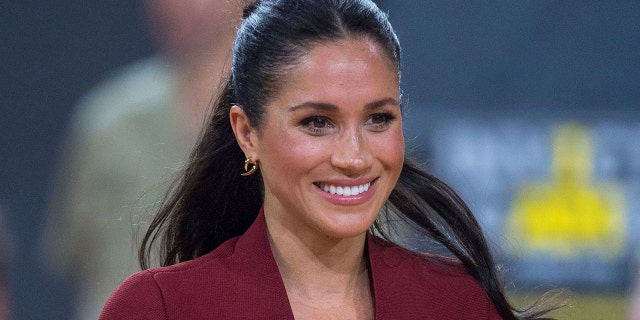 A former journalist for "PBS NewsHour Weekend" claimed he was wrongfully fired after co-workers complained he said "not bad" while looking at a photo of Meghan Markle, a lawsuit said Thursday.
Hugh Heckman, 72, allegedly made the remark to a male colleague Nov. 25, 2017, while writing a story about Prince Harry's engagement to Markle, the New York Daily News reported. The lawsuit claims Heckman's female co-workers mistook his comment to be sexual.
"By this remark, [Heckman] intended to convey that the Duchess possessed charm and beauty and was a suitable match for her fiance, who has a reputation of possessing charm and handsome looks," the paper reported, citing the suit. "Plaintiff did not intend his remark to be a sexual comment about the Duchess."
The suit says two female co-workers heard the remark. One female colleague called it inappropriate after recent workplace harassment training, and the other added, "Haven't you learned?" according to the Daily News.
Heckman was fired two days after the "not bad" comment by an executive producer who called it "this latest incident," the Wrap reported, citing the suit.
The former news writer is alleging a double-standard at the network, saying the same two women had previously called Canadian Prime Minister Justin Trudeau "hot" and faced no consequences, TMZ reported.
The suit says the network discriminated against him based on his gender, and he is seeking damages, Reuters reported.