Nicole Kidman shuts down awkward fan question during Q&A for her new movie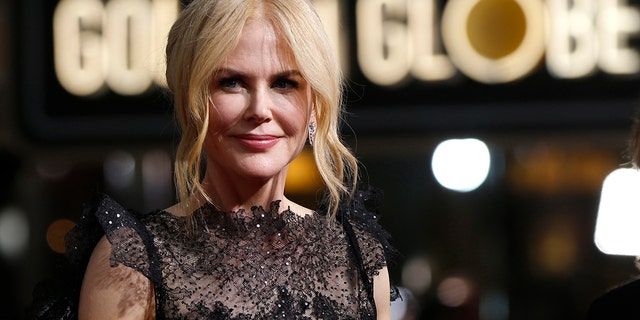 It seems Nicole Kidman hates audience Q&As as much as the rest of us.
The Aussie star shut down an audience member's cheeky question at a post-screening Q&A for her latest film "Destroyer" at the Toronto International Film Festival.
"Destroyer" is just the latest in a string of transformative roles for Kidman, who this time 'de-glams' to play an LAPD cop plagued by past trauma who, as director Karyn Kusama told Vanity Fair, "wears her ugliness on the outside."
Given so many of Kidman's recent roles — from "Lion" to "Big Little Lies," "Paddington" to "Top of the Lake" — have seen her donning different wigs to create her characters, one plucky audience member asked the star an irreverent — but not unreasonable — question.
The audience member was a man by the name of Sam Herbst — a genuine Kidman fan who even hosts The Kidmanifes to described as "the first and only podcast dedicated to the queen of acting, Nicole Kidman." (This is an excellent topic for a podcast, FYI).
News.com.au reached out to Herbst directly to find out just what he asked. Here's his question in full:
"I've spent the last year ranking your movies by things like wigs and this movie is pretty wig-heavy; how do you think it ranks and do you have any other favorites?"
Kidman's response, as reported by LA Times writer Mark Olsen who was also in the audience, was: "That's an awful question. I am shutting that question down."
According to Olsen, Kidman shut it down "lightly but genuinely," but still — ouch.
Herbst told news.com.au that the Q&A moderator then repeated the question for both Kidman and the audience to hear, before suggesting they move on to the next question.
"I was a little embarrassed at first because I didn't want her to think I was being trivial or reducing her craft to wigs or costumes, but now I think the whole thing is so funny," Herbst told us.
"And she's welcome to come on the podcast anytime to help me rank 'Destroyer.'"
Let the record state: Nicole Kidman — wearer of wigs in just about every on-screen role she's had for the past decade — is not here for your silly wig questions. Wig, OK.
This article originally appeared in News.com.au.