Nicolas Cage is 'thrilled' with his new film 'Mandy' compared to his other film, '211'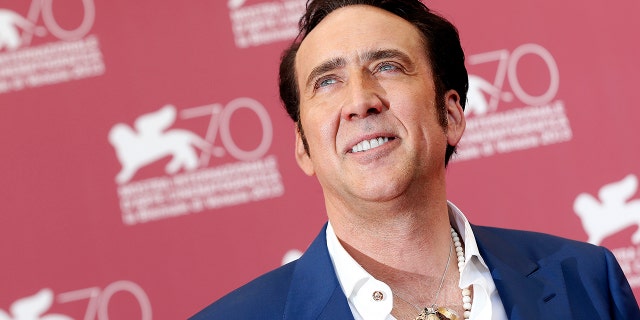 Actor Nicolas Cage said he was "thrilled" with his upcoming movie "Mandy" — but not so much with "211," the bank heist film he starred on and was released over the summer.
Cage, 54, has received positive reviews from critics for his performance in the new flick opening this weekend.
"I'm thrilled with the results," Cage told the NY Daily News.
NICOLAS CAGE'S UP-AND-DOWN CAREER COULD BE A SIGN HE'S DOING SOMETHING RIGHT
"Mandy" follows Cage as he seeks revenge against a cult that attacked his family. The Academy Award-winning actor compared shooting the movie to working with director John Woo in the 1997 flick "Face/Off."
"It has a ballet quality to it — even the chainsaw fight sequence," he said.
Meanwhile, Cage expressed disappointment for how "211" turned out.
NICOLAS CAGE-OBSESSED PUB DISPLAYS ACTOR'S FACE ON SIGN
"The movie was completely re-cut and transformed with new story points. It was not the script that I had agreed to make," he said. "It was really disappointing. I had no idea it would go there."
The actor expressed a desire to try his hand at directing again (he directed the 2002 film "Sonny").
"I hope I get back into filmmaking very soon, but right now my day job is to star in movies," he said.