Nicki Minaj Disses Police-Protected Mariah Carey on Twitter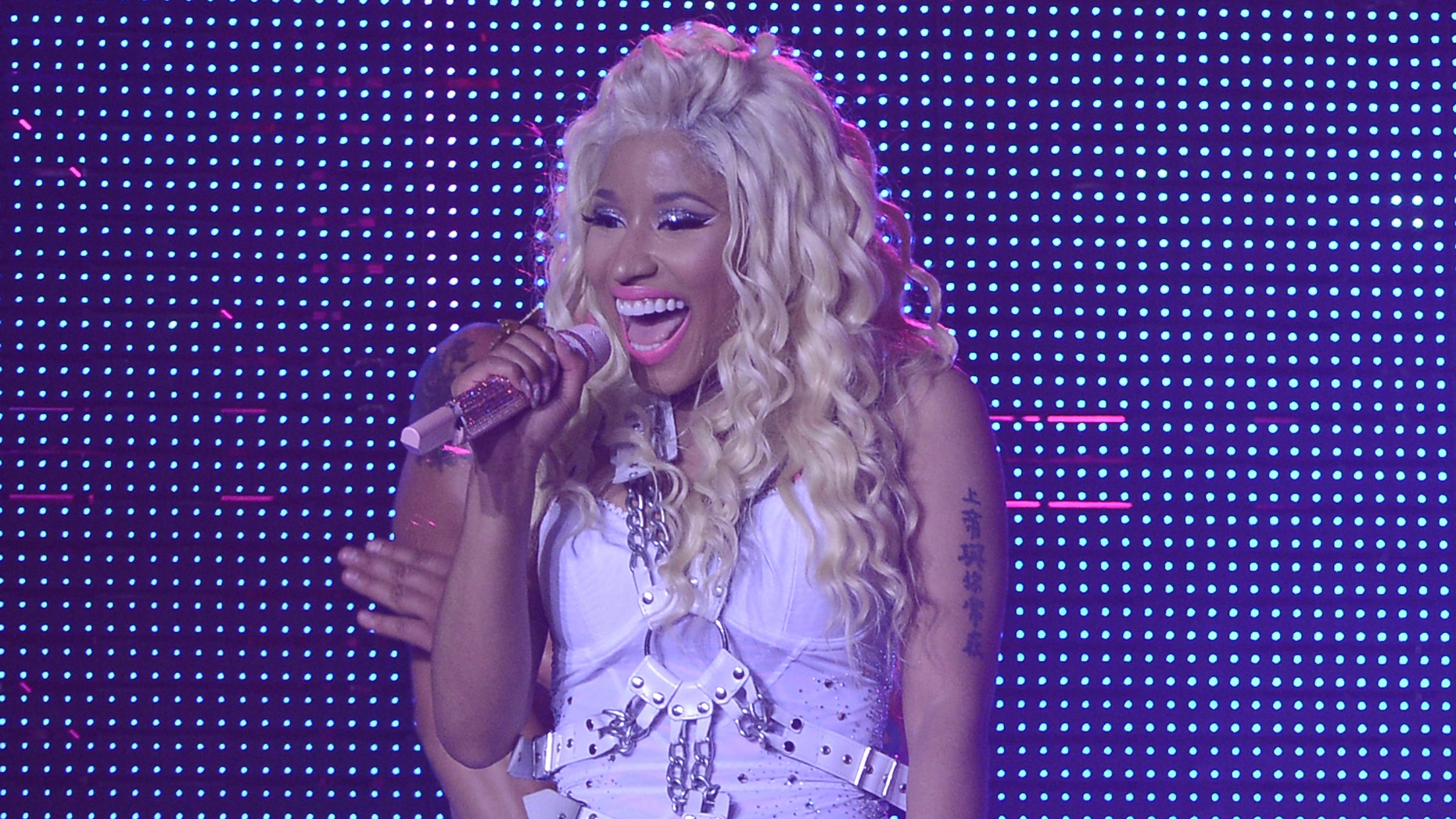 Mariah Carey is not taking any chances.
Just one day after news of the superstar's fear that rapper and now fellow "American Idol" judge Nicki Minaj would "shoot" her with a gun on the "Idol" set, Carey was spotted with police, body guards and an umbrella holder after finishing a photo shoot for the show, TMZ is reporting.
Earlier, Carey told ABC News popular reporter Barbara Walters that she feared Minaj would "shoot her," after rumors were swirling that Minaj threatened her on the "Idol" set.
"Nicki walked off the set and multiple people heard Nicki say, 'If I had a gun I would shoot the b****," Walters said on ABC's "The View," adding that Carey told her over the phone "she can't take a chance" and has "hired extra security."
"Nicki has not apologized and since then they have been together at meetings with producers and judges," Walters added.
"After the meeting, Nicki said 'I love you but we might fight again," and Mariah responded "No, we will not."
Walters said that Carey feels emotionally unstable but will continue with "Idol" because "she loves the show and loves mentoring the contestants."
According to TMZ both Carey and Minaj were involved in the photo shoot and agreed to post together for photos.
Um…Awkward.
As for Minaj, the "Super Bass" singer took to Twitter to express her thoughts on the gun- scandal and openly poked fun at Carey.
"Hey yAll. Lets just say nicki said smthn about a gun. ppl will believe it cuz she's a black rapper. Lmao. I'll then hit up Barbara n milk it," Minaj wrote on Thursday.
"I guess it hurts 2 have the producers tell u to ur face that nicki is the best judge we've had since simon," she added. "Awww, poor u. Keep them lies cmn. Barbara walters didn't reach out from our team barbz. I guess we're too dangerous. Don't shake if u don't wannA get shook!!!!"
Minaj also told Walters via her Twitter account that "Ironically no camera or mic heard the gun comment" and that "Not even the producers believed u. Say no to violence barbz."
The brouhaha began Tuesday after TMZ  got their hands on what appears to be a video of the "Idol" auditions in Charlotte N.C., where Minaj stood  up to Carey.
"I told them I'm not f*ckin' putting up with her f**kin' highness over there," a seething Minaj says in the clip. "I'm gonna knock you out."
Follow us on twitter.com/foxnewslatino
Like us at facebook.com/foxnewslatino