Nick Jonas flaunts abs in sexy new photoshoot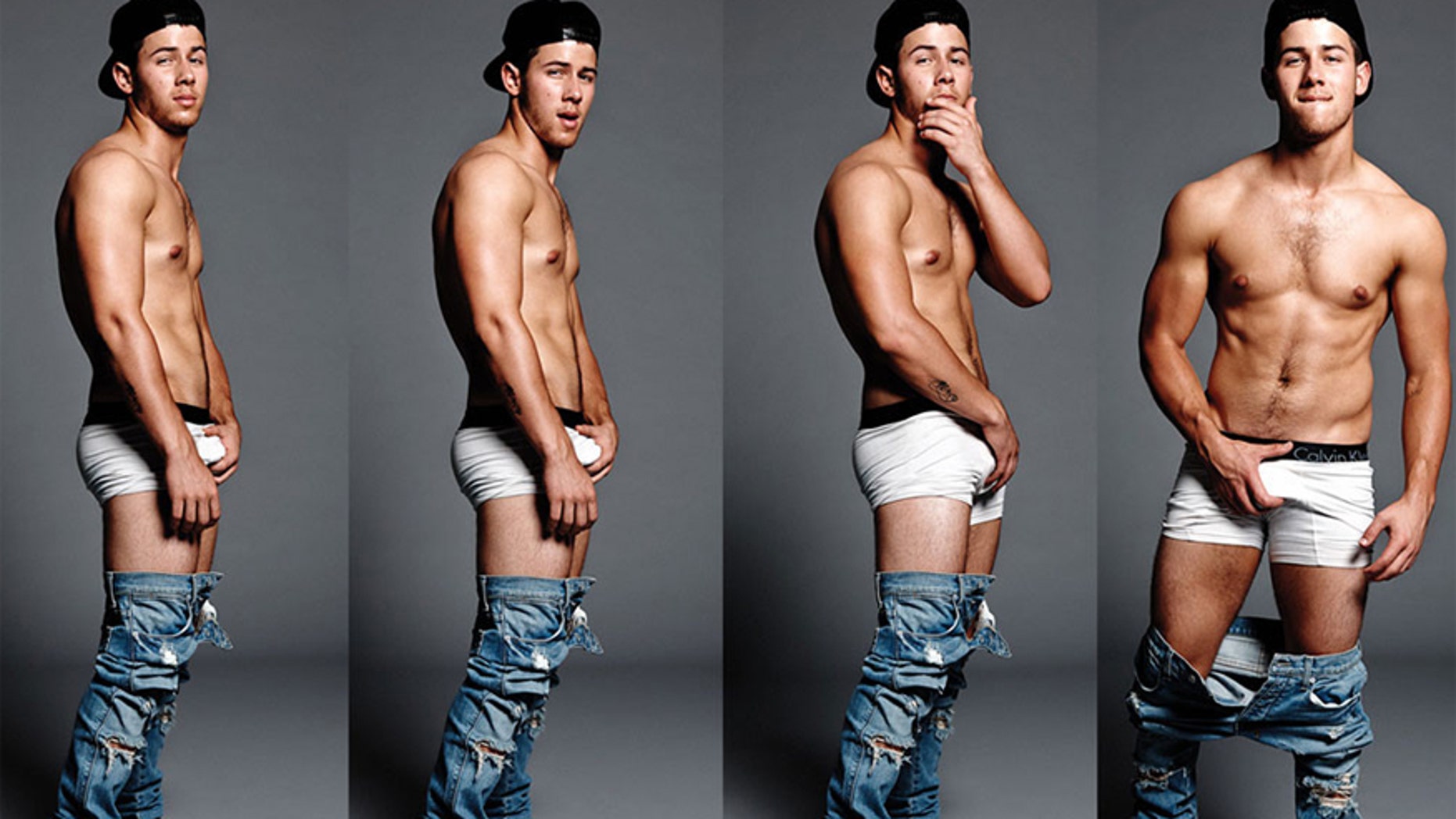 Nick Jonas has completely grown up.
Jonas' showed off his abs in Flaunt magazine in a pair of Calvin Klein underwear while grabbing his junk for the magazine's appropriately titled "Grind" issue.
But did the photoshoot show off too much Jonas?
In the accompanying article, the singer talks about chin music. Yes, chin music.
Telling Flaunt, "Prince's drummer, his name is Michael Bland. He was talking to me one time on tour and I was telling him a story about something and he was like, 'Oh he was giving you chin music?' It's like,'what? What are you talking about?'"
"He was like, 'It's when someone gives you attitude. They give you that chin music. I went online and there are, like, 50 different definitions. The most popular one is baseball: someone throws something high inside – it's chin music. Kind of telling the batter to back up."
He added, "I loved that as the best representation of the feeling in the song. You're sorta like, 'Hey, back up a little bit,' when someone's being too, you know, excited about your girlfriend."
Jonas' self-titled solo album is set for release on Nov. 11.
WATCH: Break Time: Kevin Jonas now a contractor