Nick Carter's accuser Melissa Schuman goes to police over claim he raped her in 2003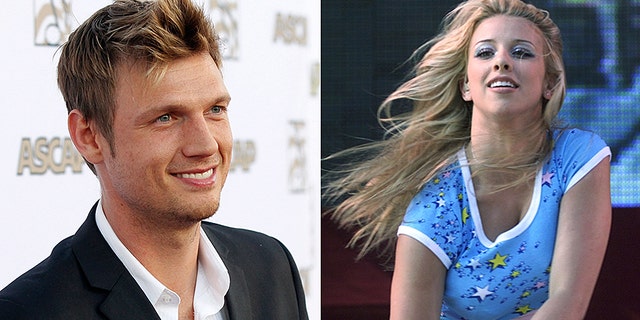 NEWYou can now listen to Fox News articles!
Former pop star Melissa Schuman filed a police report Wednesday against Nick Carter, alleging the singer raped her in 2003.
Schuman, who was part of the girl band Dream, tweeted Wednesday: "I'm finally doing what I thought I could no longer do. I'm filing a police report."
The Santa Monica Police Department confirmed to Fox News that a police report was filed against the Backstreet Boys singer regarding an incident from 2003. Police confirmed an investigation was underway but did not name the person involved in the report.
NICK CARTER DENIES SINGER'S CLAIM HE SEXUALLY ASSAULTED HER
In November, Schuman wrote in a blog post that she was "forced to engage in an act against my will." She said Carter took her virginity when she was 18 and he was 22.
The singer said the incident occurred when she was in his apartment and got intimate while listening to music.
"After kissing for a moment, he took my hand and brought me into the bathroom adjacent to his office," she wrote. "He shut the door and we continued to kiss. I asked him what we were doing in there. He didn't respond and continued to kiss me.
"He then picked me up, put me on the bathroom counter and started to unbutton my pants. I told him I didn't want to go any further," she added. "He didn't listen. He didn't care."
NICK CARTER'S RAPE ACCUSER TEARS UP EXPLAINING WHY SHE CAME FORWARD NOW
Schuman claimed in her post that Carter then led her a bedroom, where he was "was relentless, refusing to take [no] for an answer."
When Carter was asked about the accusations, he said he was "shocked and saddened."
"Melissa never expressed to me while we were together or at any time since that anything we did was not consensual," Carter said in a statement.
Schuman said she felt empowered and wanted to speak out "because of the brave women who shared their stories before me."
Carter has not immediately responded to the police report.