Nick Cannon sues Mariah Carey for keeping him in the dark during sale of $9M mansion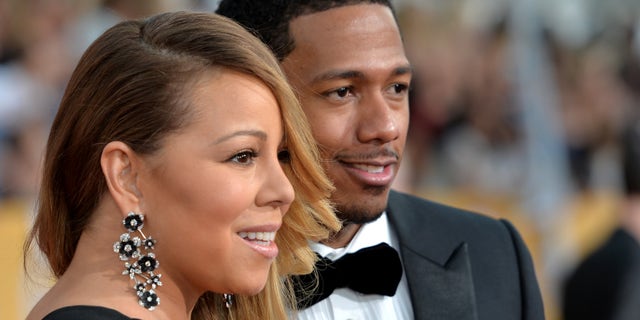 Nick Cannon is crying foul on the sale of the home he shared with Mariah Carey.
In a lawsuit, the "America's Got Talent" host is claiming Carey and her business manager, Michael Kane, took control on the sale of their Bel-Air mansion and elbowed him out of the $9 million deal until it was finalized, TMZ is reporting.
TMZ says the actor doesn't have an issue with the sale itself, but that he was left in the dark throughout the process and is concerned about how the funds from the sale will be divided.
Cannon wants the $9 million frozen until they can determine who will be getting what.
Kane told TMZ that the lawsuit was "frivolous" and "clearly a desperate act from a sadly desperate man."
Carey, 44, and Cannon, 34, married in 2008 and are in the process of divorcing after separating last year.
According to Variety, the duo purchased the mansion in April 2009 for $6.975 million from audio engineer Allen Sides, who had purchased it years before from "Charlie's Angels" star Farrah Fawcett.
The three-floor mansion measures nearly 12,000 square feet and has at least half a dozen bedrooms, six full and three half bathrooms. It has formal living and dining rooms, a double-height foyer, a home theater, recording studio, game room and indoor basketball court and a so-called Aspen Room, a capacious 32-foot-long entertainment lounge with a massive field-stone fireplace and views over the Stone Canyon Reservoir.
Like us on Facebook
Follow us on Twitter & Instagram