Next Batman Film Slated for July 2012 Release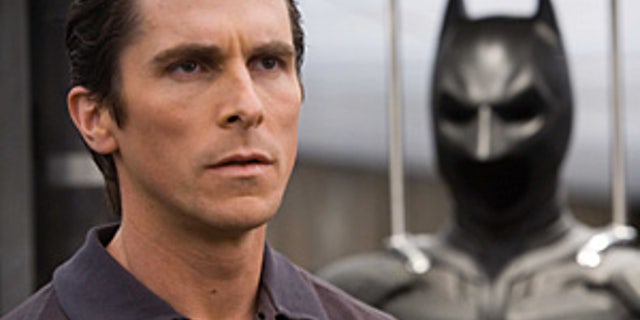 The third Batman film in Christopher Nolan's trilogy will swing into theaters on July 20, 2012, TVGuide.com has confirmed.
No start date for production on the still untitled film has been announced. Nolan — who's still putting the finishing touches on his new movie, Inception — is, however, working again with David S. Goyer on a story for the new Batman flick, according to The Hollywood Reporter.

The film follows Batman Begins and the critically acclaimed blockbuster The Dark Knight, which grossed over $1 billion worldwide and earned a posthumous Oscar for the late Heath Ledger.
The Dark Knight joins billion-dollar club
Bruce Wayne's next appearance on the big screen may be more than two years away, but after acclaimed villainous turns from Cillian Murphy, Liam Neeson and Ledger, we're already daydreaming about which A-list actors may be the next to invade Gotham City.
Vote in our poll below and share your other casting ideas in the comments below.
Take the poll for this article at TVGuide.com >
Comment on this article at TVGuide.com >
Related Articles on TVGuide.com
Other Links From TVGuide.com