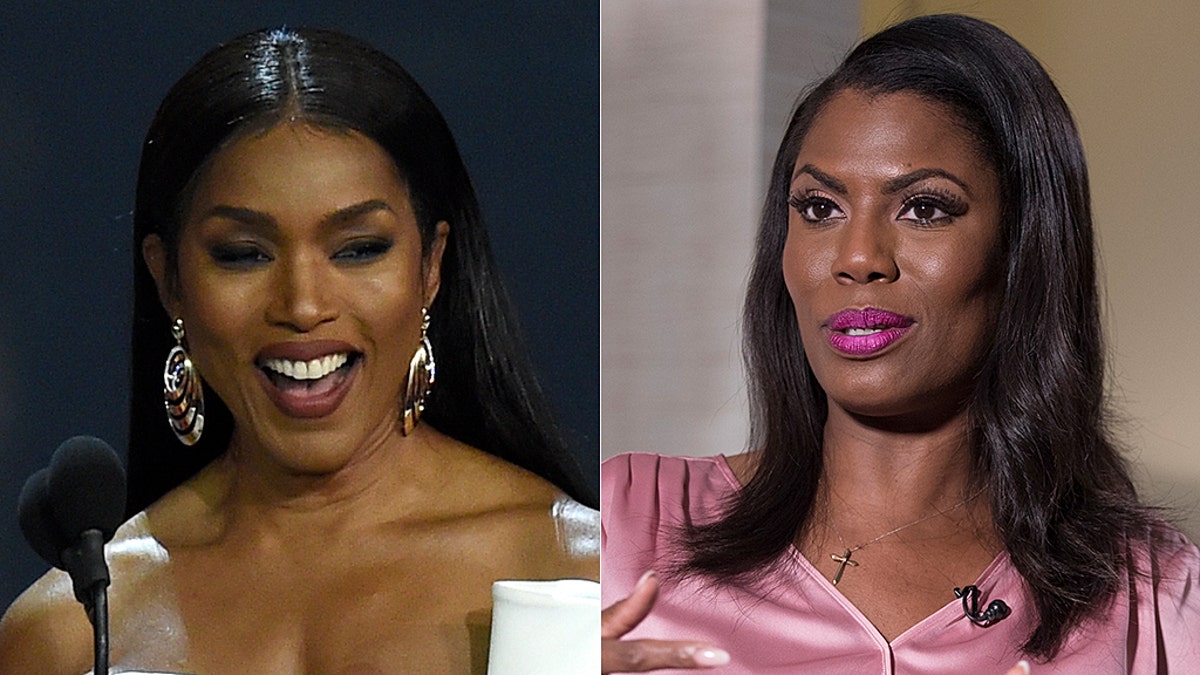 The New York Times issued a statement of "regret" after mistaking Angela Bassett for Omarosa Manigault Newman in the print edition of Tuesday's paper.
The mistake was in a photo caption in which "The Marvelous Mrs. Maisel" star Rachel Brosnahan accepted the best actress in a comedy at the 70th Annual Emmy Awards on Monday from presenters Bassett and Tiffany Haddish – but Bassett was identified as the former Trump staffer.
The paper blamed the gaffe on a wire service but promised to issue a correction in Wednesday's paper.
"We regret running an incorrect caption from a photo wire service in some early print editions. We will issue a correction in tomorrow's paper," the Times official communications department account tweeted.
The screwup was noticed by BuzzFeed's Julia Reinsten, who tweeted an image of the paper. Bassett is an accomplished actress who has spent over three decades in Hollywood, while Omarosa is a former "Apprentice" contestant best known for being fired from the White House and launching an anti-Trump press tour to promote a her book.
It's been a rough few days for the Times, as it recently added an editor's note and changed the headline on a story that was widely criticized for reporting U.N. ambassador Nikki Haley has extravagant curtains in her official residence costing nearly $53,000, because the purchase was actually approved in 2016, under the Obama administration.
"An earlier version of this article and headline created an unfair impression about who was responsible for the purchase in question. While Nikki R. Haley is the current ambassador to the United Nations, the decision on leasing the ambassador's residence and purchasing the curtains was made during the Obama administration, according to current and former officials," the editor's note said.
Earlier this month, the paper's staffers were put in an awkward situation when it published an anonymous opinion piece by a senior Trump administration official. The op-ed sent Times reporters scrambling to expose the author while the editorial board desperately protected the same person. The identity of the author has not been revealed and the paper would not say whether or not reporters would be allowed to reveal the identity.