New 'LOL' film clip shows Miley Cyrus in onscreen sex scene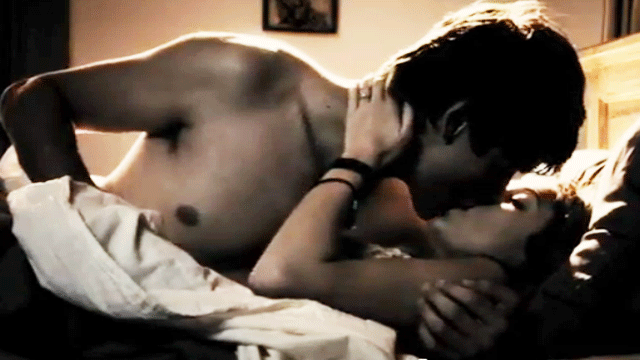 See ya, Disney!
Former child star Miley Cyrus is all grown up, and she's making it very clear that she is no longer interested in playing the 'Hannah Montana' type roles that made her famous.
Cyrus, 19, stars in the new film 'LOL,' and in a new scene released on the web, her mom, played by Demi Moore, finds Cyrus' diary, in which she has taped a condom wrapper and written about having sex with her boyfriend. She also has taped into the same diary photos of her making out with a girl in a photo booth. Intercut is a scene of Cyrus and her 'LOL' boyfriend in bed.
The TV and singing star has been pushing hard of late to put her child star past firmly in the rearview mirror. She gave her boyfriend, actor Liam Hemsworth, a birthday cake shaped like a penis last month. She was videotaped laughing uncontrollably after smoking something out of a bong last year, and has been wearing more and more risque outfits in her onstage shows.
Cyrus first raised eyebrows when she was photographed shirtless, from the back, at age 15 for a photo shoot in Vanity Fair.