Netflix hit 'Stranger Things' to get 3rd season, creators confirm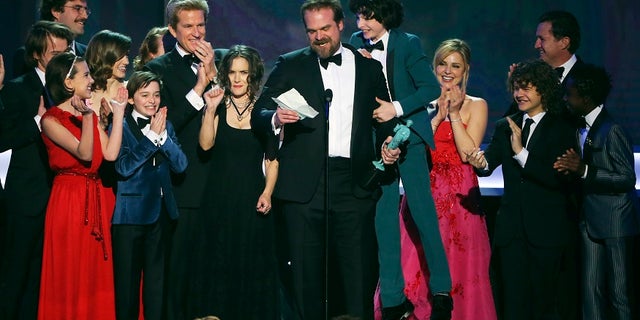 Brothers Matt and Ross Duffer confirmed that their hit Netflix show "Stranger Things" would be getting a third season -- and possibly a fourth.
The Duffer brothers, who are credited with creating, writing, directing and co-executive producing the critically acclaimed show, told Vulture in an interview that the third season is a go and the fourth season could be the last.
"We're thinking it will be a four-season thing and then out," Ross Duffer told Vulture.
R. KELLY ACCUSED OF HAVING 'TRAUMATIZING' SEXUAL RELATIONSHIP WITH WOMAN WHEN SHE WAS 16
"We just have to keep adjusting the story," Matt Duffer added. "Though I don't know if we can justify something bad happening to them once a year."
"They're going to have to get the f--k out of this town! It's ridiculous!" Ross Duffer said.
The show, set in the 1980s, focuses on a group of adolescent boys searching for their missing friend, Will. While searching for Will, supernatural events strike their small Indiana town and the group meets a young, psychokinetic girl nicknamed "Eleven."
The second season is slated to premiere on Netflix on Oct. 27, but the brothers do not view the show as entering its second season.
'XENA: WARRIOR PRINCESS' REBOOT NOT MOVING FORWARD AT NBC
"I told Matt, 'I don't want to call it season two. I just want it to feel like a movie sequel.' If you have a successful movie, No. 2 is always a little bit bigger," Ross said.
The show was recently nominated for 18 Primetime Emmy Awards, including Outstanding Drama Series.