NBC's 'Nightly News' skips coverage of Andrew McCabe's criminal referral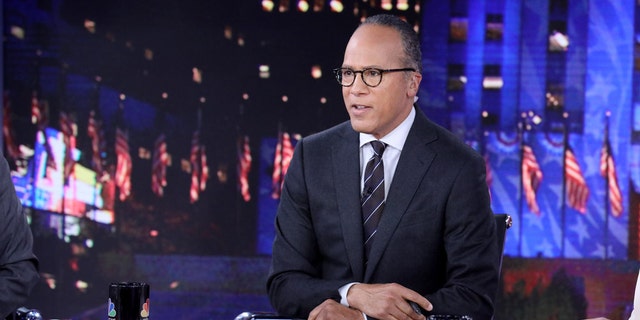 The Justice Department's internal watchdog recommended criminal charges for former acting FBI Director Andrew McCabe, but viewers who rely on "NBC Nightly News with Lester Holt" wouldn't know it.
"Nightly News" completely ignored the McCabe bombshell, as Media Research Center's Nicholas Fondacaro first reported.
Inspector General Michael Horowitz's criminal referral follows his own recent report that found McCabe leaked a self-serving story to the press and later lied about it to then-Director James Comey and federal investigators, prompting Attorney General Jeff Sessions to fire him on March 16.
The Washington Post had earlier reported that the IG referred the finding that McCabe misled investigators "some time ago," asking the top federal prosecutor for D.C. to examine whether he should be charged. Once the decision was confirmed by multiple media outlets including Fox News, NBC's flagship newscast decided not to cover it.
"This was not the first time NBC had ignored developments involving McCabe's misconduct during investigations. When it was first revealed that McCabe's head was on the chopping block just days prior to his retirement, NBC failed to dedicate a single second of airtime," Fondacaro wrote.
Holt's broadcast kicked off with an update on the Southwest plane that was forced to make an emergency landing this week before moving on to news that criminal charges wouldn't be filed in the death of pop star Prince. "Nightly News" also reported on a Syracuse University fraternity that is under fire for a controversial video, fallout of a recent Starbucks incident and Rudy Giuliani joining President Trump's legal team. Other topics covered by "NBC Nightly News" included a deep dive into secrets of YouTube and a piece on a Michigan family that has 14 male children.
"NBC Nightly News" rivals CBS' "Evening News" and ABC's "World News Tonight" covered the McCabe development on Thursday but Fondacaro accused them each of downplaying the news.
NBC News has made skipping major stories a habit in recent memory, famously sitting on the "Access Hollywood" tape of President Trump making lewd comments about women. NBC News was humiliated earlier this week when Ronan Farrow won the prestigious Pulitzer Prize for his reporting on now-disgraced Hollywood mogul Harvey Weinstein after the Peacock Network passed on the expose.
Pulitzer Administrator Dana Canedy called Farrow's work "explosive, impactful journalism" that exposed powerful sexual predators and launched the #MeToo movement. Weinstein would have been exposed months earlier if embattled NBC News President Noah Oppenheim and his boss, NBC News Chairman Andy Lack, didn't spike the story.
NBC News did not respond to a request for comment.
Fox News' Brooke Singman contributed to this report.