NBC's Katie Couric mocked for comments about Dutch speed skating team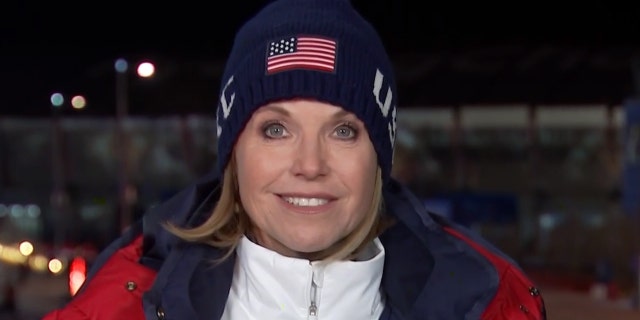 NBC's Katie Couric was slammed across social media for saying Dutch successes in Olympic speed skating were because skating is an "important mode of transport" in their country.
"It's probably not a news flash to tell you the Dutch are really, really good at speed skating… 'Why are they so good?' you may be asking yourself," Couric mused during Friday's opening ceremony. "Because skating is an important mode of transportation in a city like Amsterdam."
She said Amsterdam "has lots of canals that can freeze in winter. So, for as long as the canals have existed, the Dutch have skated on them to get from place to place, to race each other and also to have fun."
Couric made the comment on Friday but it has gained attention as the Olympics have unfolded. One video tweeted by a non-verified user with less than 400 followers now has over 1.2 million views.
"You just can't make this up," one user wrote. "And this folks is why Americans are less bright about the rest of the world as they spread fake news!"
CNN deputy media editor An Phung wrote, "everyone on Twitter wants Katie Couric to shut up," while another user wrote, "We haven't had frozen canals in decades!"
"The Dutch do NOT skate to work," a different viewer wrote. "Skating on clogs is too hard, even for us."
A variety of viewers took to Twitter with jokes about Couric's comment. Some people posted photos of people ice skating and sarcastically captioned them as Amsterdam citizens commuting home.
One viewer wrote that "a few of us skate to work the 5 days we have ice (on average)" but the other 360 days per year they "stay home, or sometimes use bikes or cars or trains to get to work."
NBC announced in mid-January it would bring back Couric, its former employee, to co-host the opening ceremony alongside Mike Tirico. The decision shocked industry insiders who were already perplexed as to why the Peacock Network decided Megyn Kelly wouldn't travel to South Korea for the Pyeongchang Games.
Couric hosted three previous opening ceremonies for NBC, most recently in 2004. She isn't the only NBC personality to ruffle feathers during Friday's opening ceremony.
NBC reportedly fired one of its Olympic analysts who praised Japan's role in South Korea's economic development, disregarding Tokyo's rule with an iron first from 1940 to 1945, which is still a sensitive subject to many in Seoul. MarketWatch, citing The Korea Times, reported that an NBC official said it is no longer possible for Joshua Cooper Ramo to work with the network.
Ramo made the remark during NBC's prime-time telecast of Friday's opening ceremony in pointing out the presence of Japanese Prime Minister Shinzo Abe.
NBC did not immediately respond to a request for comment.