NBC honchos hope to replace embattled news boss Andy Lack after multiple scandals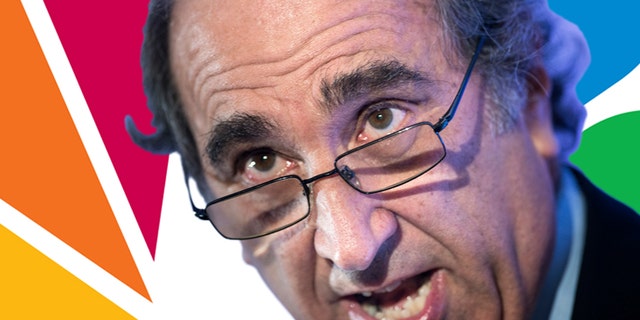 Comcast honchos want to replace embattled NBC News Chairman Andy Lack by the end of the year after a series of public relations debacles have tarnished the news division's once-sterling reputation, Fox News has learned.
A well-placed insider with firsthand knowledge of the conversations told Fox News that Comcast CEO Brian Roberts and NBCUniversal CEO Steve Burke aren't happy with the way Lack, 70, has handled all the negative attention the company has received in recent months and have decided to make a change. However, the situation will take "a while" to play out, as Comcast executives are reluctant to rock the boat amid high-stakes negotiations to acquire additional assets.
Top level executives are discussing numerous scenarios, according to the insider. A quiet search for new executives to eventually replace Lack, who has been clinging to power amid a series of scandals, embarrassments and ratings disasters, is in its early stages, the insider said.
"No one thinks he'll last the year," a TV news executive with ties to NBC said of Lack.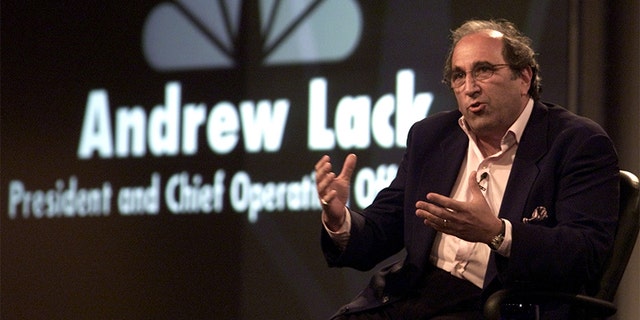 The Comcast insider says secret talks at the executive level revolve around Roberts and Burke's desire to replace Lack with at least two people in an effort to restore credibility to the news division. A new chairman would report directly to Burke and oversee CNBC, in addition to NBC News and MSNBC.
Lack currently does not oversee CNBC and is known for his tense relations with longtime CNBC boss Mark Hoffman, a dynamic which has been blamed for dysfunction and waste. Another person would be brought in to manage day-to-day operations for all NBCUniversal news properties and report to the new chairman. In that scenario, it is likely that Lack's deputy, Noah Oppenheim, who's been criticized as disengaged, would also be shown the door.
Hoffman is well-liked by Burke and could end up with a promotion when all is said and done, according to the insider.
The tipping point for Roberts and Burke appears to be the negative public reaction to the internal report released last week that declared NBC News management was completely oblivious to former "Today" star Matt Lauer's sexual misconduct.
The Lauer review was headed by NBCUniversal General Counsel Kim Harris, as opposed to a white-shoe law firm, despite numerous calls for an outside investigation – which has of late been de rigueur for other news organizations dealing with sex harassment. The results of the NBC review were mocked by media watchdogs and NBC employees alike, while former NBC News star Ann Curry declared she did not participate despite expressing publicly to the Washington Post that she had complained to senior NBC News executives about Lauer's behavior.
Shortly before the review was released, Curry spoke on the record to the Washington Post, saying she'd complained to two NBC executives about Lauer's behavior.
"I told management they had a problem and they needed to keep an eye on him and how he deals with women," Curry told the Post.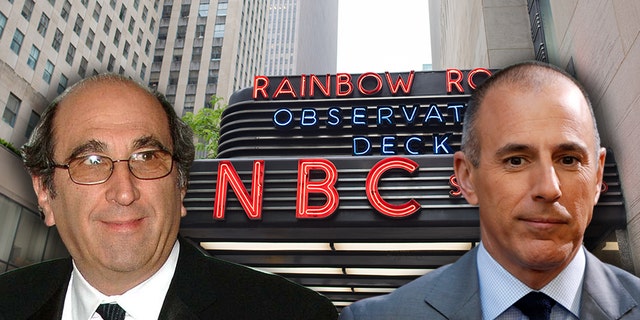 But Curry was only mentioned in a footnote to the report, whose findings claimed that Lauer's co-workers had no knowledge of any affairs he had, consensual or otherwise, with colleagues in the workplace. That contention was dismissed as risible by NBC insiders. Furthermore, while the report claimed that investigators spoke to numerous former "Today" staff, Fox News has been told by a number of senior "Today" staff who worked there in the last five years that they were not contacted.
In addition to the Lauer scandal, Lack's NBC News has embarrassed Comcast by sitting on two explosive sex harassment stories: Ronan Farrow's investigation of Harvey Weinstein this past fall, and the "Access Hollywood" tape of Donald Trump a year and a half ago. Both stories were given to other premier news organizations after NBC didn't broadcast them, and Farrow's, which ultimately appeared in the New Yorker, won the coveted Pulitzer Prize. Similarly, the 2017 Pulitzer was awarded to the Washington Post's David Fahrenthold after he broke the "Access Hollywood" story as part of his investigative digging into Trump. Fahrenthold was later given a paid consultancy with NBC News.
Farrow has said he will finally tell his side of the story in an upcoming book called, "Catch and Kill," which is sure to create a whole new batch of negative headlines for the Peacock Network. While NBC has claimed that Farrow's reporting, as presented to them, was not up to snuff, Farrow has repeatedly hinted that something else was behind Lack's decision not to run his story.
"Doubting my ability is not what happened at NBC," Farrow recently tweeted.
Furthermore, Oppenheim's role in the "Access Hollywood" debacle has been the object of negative attention within Comcast, sources tell Fox News, as he is close friends with Fahrenthold from prestigious Harvard University. NBC has denied that Oppenheim leaked the tape to Fahrenthold -- who with Oppenheim is also tied from Harvard to investor Marc Mezvinsky, the son-in-law of Hillary Clinton. Oppenheim and Mezvinsky were groomsmen in each others' weddings and continue to revolve in the same privileged social circles.
Lack has been widely criticized for staying quiet on the assortment of scandals, much like he has stayed stone silent when it comes to MSNBC star Joy Reid's largely discredited claim that hackers planted homophobic slurs on her pre-fame blog. The Reid scandal has been another public relations mess for the network. NBC News has also been accused of shaming women who came forward with sexual harassment allegations regarding iconic anchor Tom Brokaw.
On Sunday, Lack's leadership at NBC was subjected to a devastatingly harsh column in the Washington Post by former New York Times ombudsman Margaret Sullivan.
"Something is wrong at NBC, and by the traditional standard that the person at the top sets the tone and bears ultimate responsibility, it's hard to absolve NBC Chairman Andy Lack," Sullivan wrote. "The network's credibility is on the line."
Furthermore, The Daily Beast this weekend gave a detailed account of how NBC dodged Curry's public statements about Lauer prior to releasing its report — only making a perfunctory call to her from an NBC lawyer. The Beast report said "results of NBC's internal investigation into how its former biggest star repeatedly engaged in sexual misconduct in the office has left many critics doubting that the network really did its homework."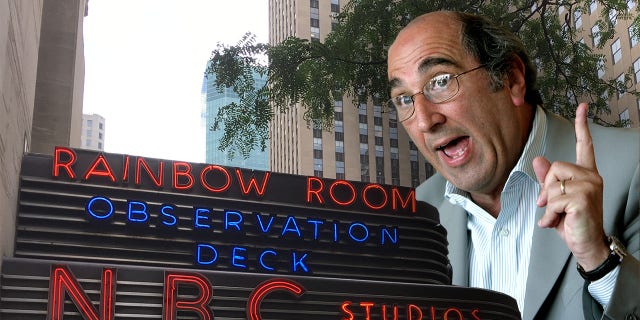 The Comcast insider also said that Lack, who is either oblivious to what is occurring over his head or trying to make a last-ditch splash, has been having "intense conversations" to bring former "Today" star Katie Couric back to NBC News in some capacity.
"Katie hasn't bashed Lauer or Brokaw to show Lack she's a team player," the insider said.
That would be Groundhog Day for Lack, who's been criticized for an archaic view of stardom in the news business. Lack is blamed for the hire of former Fox News star Megyn Kelly, for $23 million a year, and Kelly has been blamed for dragging down the ratings of the "Today" show 9 a.m. and 10 a.m. hours.
"There is absolutely no truth to it," an NBCUniversal spokesperson told Fox News when asked if Roberts and Burke have decided to eventually part ways with Lack.
When asked for comment on Couric, an NBC spokesperson provided the following statement: "Not a single story you've written about the internal workings of NBC News has been accurate, and neither is this one."
Couric could not be reached for comment.