NBA Finals: Carlos Santana botches national anthem?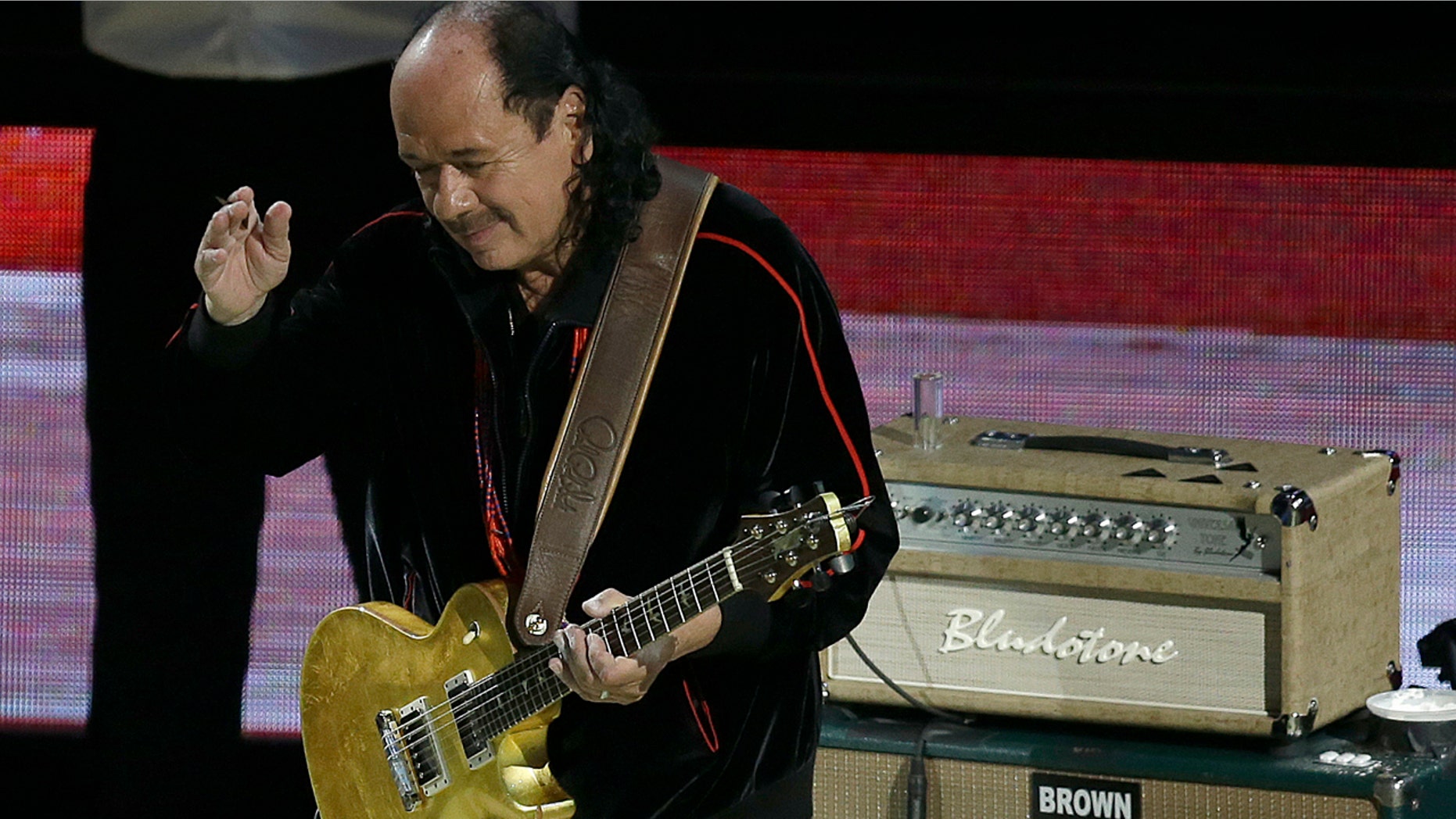 Carlos Santana is known for his extended guitar riffs, but on Sunday when he performed the national anthem at Game 2 of the NBA Finals, he seemed to add an extra verse to "The Star-Spangled Banner."
Santana opened the game with a wordless electric guitar rendition of the song, but he appeared to repeat the second stanza of the national anthem.
The guitarist played the portion of the song that begins with "Whose broad stripes and bright stars" twice before moving on to the next part of the song.
The crowd at the game didn't seem to notice, according to ESPN, but the Twitterverse sure did.
The Golden State Warriors beat the Cleveland Cavaliers on Sunday, taking a 2-0 lead in the NBA Finals.