Naya Rivera makes first appearance since Mark Salling's death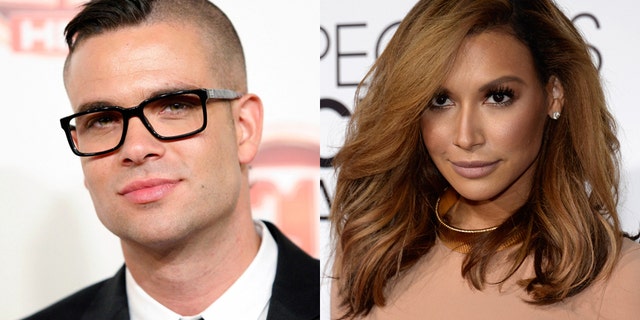 NEWYou can now listen to Fox News articles!
Former "Glee" star Naya Rivera made her first public appearance since the news of her ex-boyfriend and former co-star Mark Salling's death, but she has yet to comment.
On Wednesday, the actress stepped out in New York City for a taping of MTV's "Total Request Live." During the 30-minute live show, Rivera promoted her new YouTube series, "Step Up: High Water," and was not asked about Salling, who died on Tuesday in an apparent suicide near his home in Los Angeles.
Rivera and Salling starred on "Glee" together from 2009 to 2015 as cheerleader Santana and football jock Puck. During the early seasons of the show, it was reported that the two dated.
The 31-year-old actress addressed the relationship rumors in her 2016 memoir, "Sorry Not Sorry," and confirmed that the two dated for three years, but called the relationship "completely dysfunctional."
In a 2016 interview with Vulture, Rivera called Salling "a major looker" from the time she met him in 2009, but she said once they started dating, they "would have large, dramatic fights" about her suspicions he was cheating. The star also admitted to Vulture that she and Salling had to keep their relationship a secret because his publicist wanted him to appear single. According to Rivera's book, Salling dumped her due to his publicist's request.
"I think everyone should have that one relationship where you look back and ask yourself, 'What the hell was I thinking?'" she said to Vulture. "You'll learn something and you won't regret it."
Post-"Glee," both stars had their run-ins with the law.
Salling was charged and later pleaded guilty to possession of child pornography in October 2017. In December, Salling agreed to a plea deal to serve four to seven years in prison with 20 years of supervised release.
Last year, Rivera was charged with domestic battery after allegedly getting into a bad altercation with her husband, Ryan Dorsey. Since Rivera's arrest, she has filed for divorce from her husband of three years twice.
"When Mark dumped me, I thought it was the worst thing ever, but can you imagine if that didn't happen? And I was laying there in bed when the battering ram came through the door?" Rivera wrote in her book according to People, after hearing about Salling's charges.
Rivera has yet to comment on Salling's death, though other "Glee" cast-members including Jane Lych and Matthew Morrison have shared their reactions.