Naomi Campbell Driver Takes Blame for Attack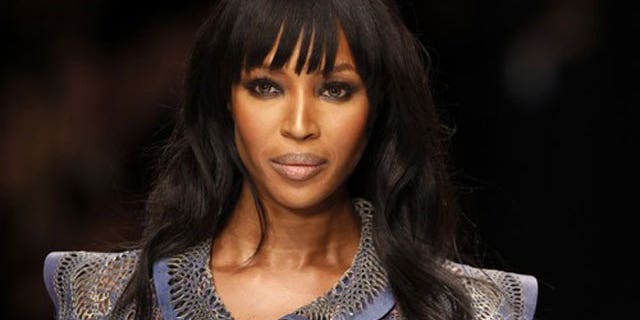 NEWYou can now listen to Fox News articles!
The driver who accused cantankerous catwalker Naomi Campbell of attacking him apologized to her Thursday, saying it was a misunderstanding that was "blown out of proportion."
Miodrag Mejdina said in a statement through his lawyer Earl Ward that he "got angry and overreacted" when he told cops the 39-year-old Campbell had attacked him with a cellphone from the back seat of a car on Tuesday while driving around Midtown.
Mejdina, 27, said he regrets calling the police.
"This whole thing has been blown out of proportion and I apologize to Ms. Campbell for causing that to happen," he said.
Campbell allegedly kicked the chauffeur after he refused to say whether her Russian boyfriend, Vlad Doronin -- whom Mejdina also drives -- was cheating on her, sources said.
When Mejdina tried to call 911, Campbell allegedly snatched the phone from his hand and smacked him on the face.
He then pulled over at East 58th Street and Second Avenue and summoned a cop, but by the time they returned to the car, Campbell was gone.
Mejdina had already decided not to press charges.
A Campbell spokesman did not immediately return a call seeking comment.
Mejdina was the seventh employee to suffer Campbell's wrath.
First, there was the assistant Campbell pleaded guilty to beating in Toronto back in 2000.
Three years later, a former assistant sued Campbell for allegedly throwing a phone at her.
The next year, in August, 2004, she was accused of slapping a maid in the face.
In March 2006, she was charged in Manhattan with throwing a phone at maid Ana Solavino.
Three months later she was sued by maid Gaby Gibson for another alleged assault. By year's end another assistant accused her of assault and false imprisonment.
There also was a nasty incident at Heathrow Airport in London two years ago when
Campbell allegedly called a flight crew member racist and slurred a female cop as a "blond bitch" during a kicking and cursing tirade sparked by some lost luggage. She was sentenced to 200 hours of community service.