'Munsters' star Yvonne De Carlo 'burst into tears' when she saw herself in character, book claims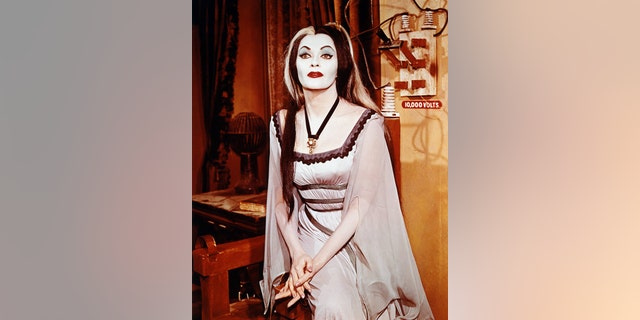 NEWYou can now listen to Fox News articles!
When Margaret Yvonne Middleton embarked on her journey to Hollywood as Yvonne De Carlo, she easily captivated audiences as a dark-haired screen siren.
The Canadian actress was a staple in "sex and sand" films of the '40s, including "Song of Scheherazade," "Slave Girl" and "Casbah." She also sizzled in Westerns as a dance hall girl and sharpshooter.
VINTAGE HOLLYWOOD FLASHBACK: THE GOLDEN GLOBES IN THE '50S, '60S AND '70S
She even played Moses' wife in 1956's "The Ten Commandments" and Clark Gable's sweetheart in "Band of Angels" the following year.
But nothing could have prepared her for what became her most recognizable character: Lily Munster in the CBS television sitcom, "The Munsters."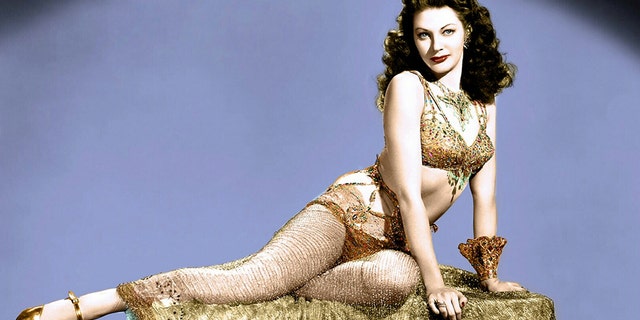 James Bawden, a former TV columnist for the Toronto Star, recently co-authored a book titled "You Ain't Heard Nothin' Yet," which chronicles his numerous interviews with some of Hollywood's top stars from the golden era of filmmaking.
Bawden interviewed De Carlo in 1975 when he traveled to Los Angeles to preview the fall TV season. He told Fox News it didn't take long for the star to open up about her time on "The Munsters."
"She said when they put her in the green makeup, she burst into tears," he chuckled. "She said, 'So it's come to this?' She also said, 'I couldn't believe it, this has become my biggest hit. Everywhere I go, kids would be pointing at me and asking if I really was Lily Munster.'
"She went on, 'In Hollywood, you have to roll with the punches if you want to keep working. [And] older women had to resort to monster movies. I played a monster, but it was a funny one.'"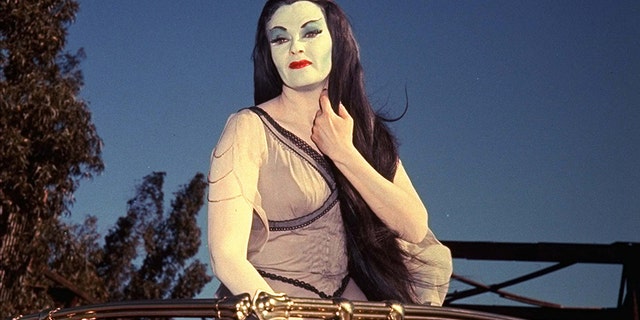 "The Munsters" explored how a family of friendly monsters attempted to understand why people reacted so strangely to them. It aired from 1964 until 1966.
De Carlo starred as the wife of Herman Munster (Fred Gwynne), a bumbling but lovable Frankenstein. And while "The Munsters" only lasted two seasons, it lived on in decades of reruns, as well as spinoffs.
And while De Carlo had an established career before the series, she was grateful for her time playing the glamorous ghoul who asked, "Do you have a feeling we're being stared at?"
"It meant security," De Carlo later said. "It gave me a new, young audience I wouldn't have had otherwise. It made me 'hot' again, which I wasn't for a while."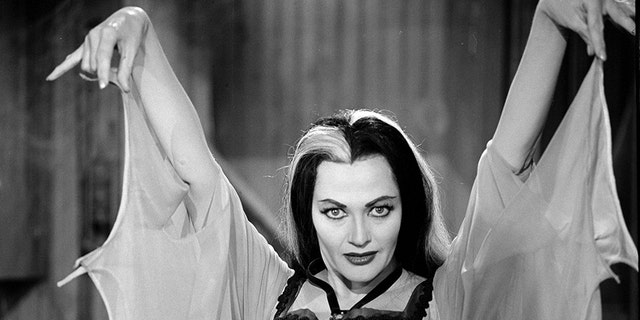 Bawden said she shared a similar sentiment with him.
"After a while, she came to like [playing a monster] because she wasn't really able to do comedy until then," he said. "And glamour girls, by the time they're 40, their Hollywood careers are usually over."
"I'd wanted a TV series," De Carlo said, according to Bawden. "But this? I wasn't sure. I had a hard time getting into the rhythm of it. Then director Joe Pevney suggested I play Lily as a sort of mixed-up Donna Reed character and not overdo anything. When I saw the first pilot in a screening room I cringed at my makeup.
"But I never estimated it would become this cult thing. It took two hours of makeup to make me seem like that. It ran for two huge seasons, then CBS quarreled with the creators about reruns as we got canceled. A movie in color in 1966 ['Munster, Go Home!'] showed off everything in reds and greens on my face. Boy, was I ugly."
And while De Carlo easily made audiences across the country laugh, she also endured tragedy when cameras stopped rolling.
Her then-husband, stuntman Robert Morgan, suffered a life-altering accident when he was attempting to perform a stunt aboard a moving log train for 1962's "How the West Was Won."
Morgan was thrown underneath the wheels and the accident cost him a leg. De Carlo put her career on hold to care for him, but the couple later divorced in 1974. They shared two sons.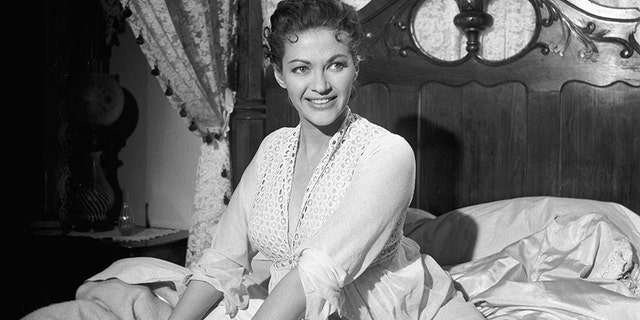 "Her husband slipped and his leg was cut right off," said Bawden. "It did affect her a lot."
Then in 1997, their son Michael died at age 39. His brother Bruce told Fox News he died of brain damage from a stroke.
Bawden added De Carlo was devastated by the sudden passing of her son.
"It just preyed on her mind to the point that she had a stroke the following year," he said. "All she would talk about was her son."
De Carlo died in 2007 at age 84 from heart failure. At the time, she had been living at the Motion Picture and Television Country House and Hospital.
The Associated Press contributed to this report.