MSNBC's Joe Scarborough invokes 25th Amendment, says Trump 'obviously not fit to hold the office'
MSNBC's "Morning Joe" namesake Joe Scarborough claimed Thursday that President Trump should be removed via the 25th Amendment, but current cabinet members and lawmakers don't have the temperament to follow through.
"If we had a cabinet that was filled with people with more character, so many that had character have been fired, if we had a House and a Senate that took their job seriously, there would be people going up to the White House this morning saying, 'Mr. President, questions abound whether you were fit for this office. If this continues, we are going to ask your Cabinet to take a vote on whether you were fit for office and invoke the 25th Amendment,'" Scarborough said as his wife, co-host Mika Brzezinski, nodded with approval.
"This is a man who is obviously not fit to hold the office," Scarborough continued: "He keeps giving, Mika, a preponderance of evidence to those members of the House and the Senate that will carry that vote. He is not fit, he is not acting fit, and he is pushing foreign policy initiatives that are actually going to do grave damage to this country, our national security and embolden and strengthen our enemy."
The "Morning Joe" host also told a strange story about a frog dying a slow death in a pot of boiling water, which he compared to Trump's current situation.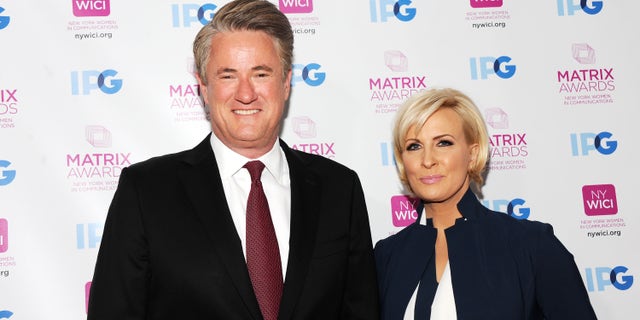 Scarborough was famously close with Trump in the early stages of his political career before eventually turning on him. The MSNBC host hung around Mar-a-Lago and was once accused of colluding with Trump during a town hall event when a hot mic allegedly captured a commercial-break conversation.
Scarborough was once a Republican Congressman in Florida's 1st District from 1995 to 2001, but ditched the GOP back in 2017 amid a feud with Trump. Scarborough now attacks the president on a regular basis and recently took issue with Trump's surprise visit with troops in Iraq and Germany. The MSNBC host called Trump's behavior "unbecoming," "bush league" while claiming past leaders would have treated the troops with more respect.
"Even in doing something right, he figures out a way to sow chaos," Scarborough said last week.