MSNBC turns up the spotlight on Stormy Daniels' attorney, Michael Avenatti, with overwhelming airtime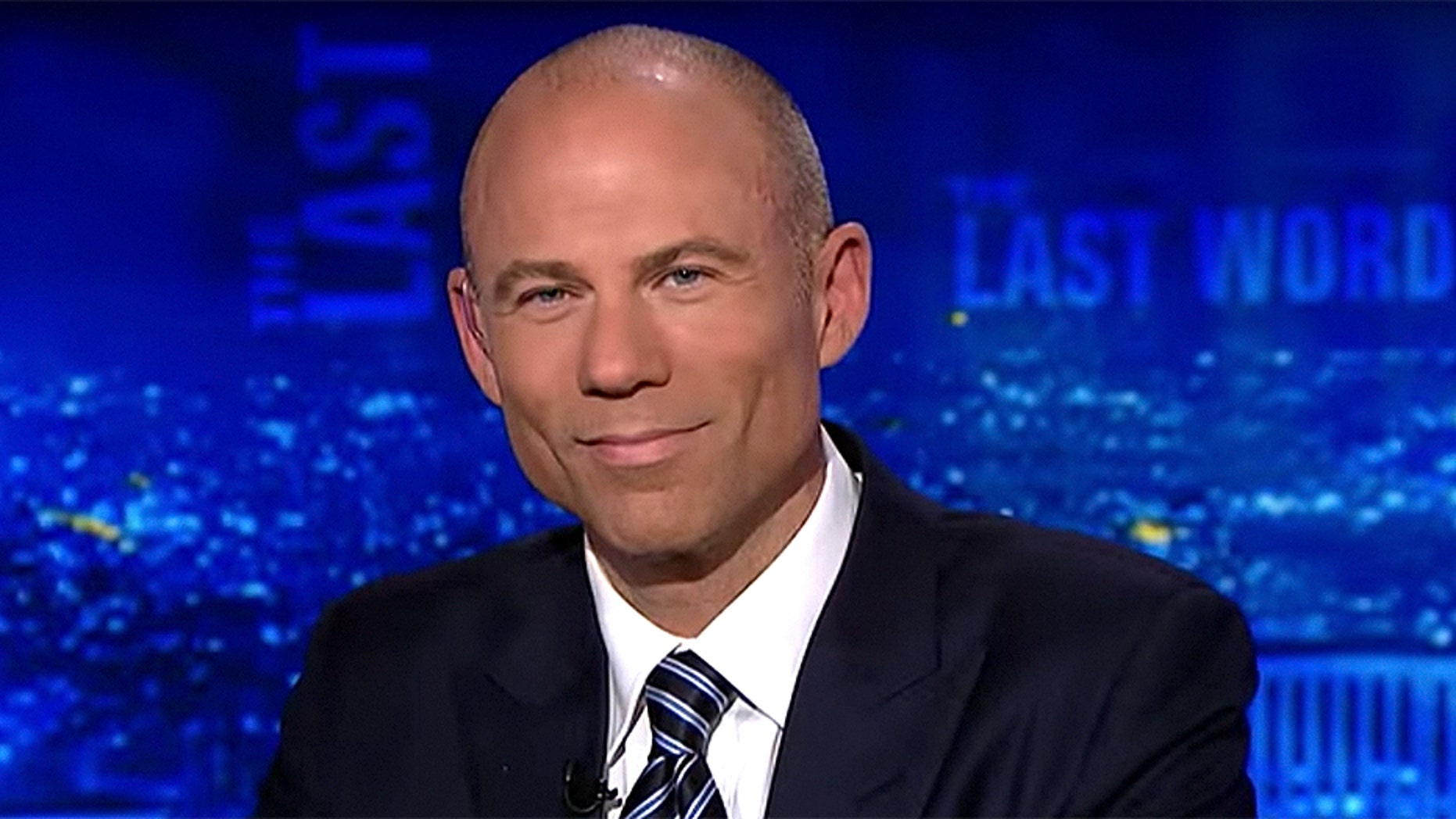 Stormy Daniels' attorney, Michael Avenatti, has emerged as the face of the liberal media's efforts to impeach President Trump – but MSNBC turned up the spotlight on him Thursday after reports emerged that the porn star's attorney is seeking a TV gig.
Vanity Fair reported earlier this week that Avenatti approached MSNBC president Phil Griffin at a party following the White house Correspondents' Dinner last weekend and "made a casual remark about getting his own MSNBC show." Griffin reportedly "laughed it off," but less than a week later MSNBC viewers could have assumed Avenatti was auditioning based on the overwhelming amount of airtime he was given.
On Thursday, Avenatti was planted in a chair on MSNBC for most of the day, with the network essentially programming shows around him. He appeared on "Morning Joe," Andrea Mitchell Reports," two separate editions of "MSNBC Live," "Deadline: White House," "Hardball" and "Last Word with Lawrence O'Donnell." The porn star's attorney made his first appearance on MSNBC at 7:07 a.m. ET and wrapped up his day with a two-segment, primetime chat with O'Donnell at 10:41 p.m. ET.
The network even kept him on set for an hour without commercial interruptions from 1-2 p.m. ET and several of MSNBC's programs that didn't feature a live appearance by Avenatti re-aired highlights of his previous segments. Including panel discussion when other people were also allowed to chime in, Avenatti was live on MSNBC for over two hours in total on Thursday alone.
Avenatti reportedly told Vanity Fair that he "doesn't recall the Griffin conversation," and that he's focused on representing Daniels. However, Avenatti also told the publication that he's a hot commodity in the television industry.
"I've been approached by a number of networks who have explored the possibility of me possibly having my own show once the case is resolved," Avenatti reportedly told Vanity Fair.
He called the interest "very flattering" and didn't rule it out in the future.
"I may consider it, but I'm not going to worry about it or pursue it right now because my main priority is finishing this case," he told Vanity Fair.
Media watchdogs took notice of Avenatti's busy day on Thursday and took to Twitter to poke fun at the situation. Daily Caller reporter Benny Johnson accused him of "squatting in the MSNBC greenroom," while writer Sacha Zimmerman wrote, "Michael Avenatti is like the house band of the @Lawrence O'Donnell Show."
But MSNBC isn't the only liberal network obsessed with Avenatti.
Avenatti was a guest on CNN a total of 59 times from March 7 through April 30, an average of more than once per day, according to the Media Research Center. Over the same time period, all Republican Senators reportedly appeared on the network only 34 times combined.
"CNN has exhibited a fetish for the Stormy Daniels story, particularly for her Trump-smacking lawyer," MRC research analyst Bill D'Agostino wrote.
Avenatti even managed to slip away from MSNBC's greenroom long enough for an in-studio interview with CNN's Anderson Cooper on Thursday.
Former CNN producer Steve Krakauer wrote, "Congrats to Michael Avenatti on your promotion to Lead Everything Analyst For Every Media Outlet."
The MRC also noted that if CNN continues to put Avenatti on air at its current pace, he will finish 2018 with 327 appearances on the network.
Daniels, whose real name is Stephanie Clifford, claims she had an affair with the president over a decade before he took office.
"Avenatti is hardly an impartial legal expert. In addition to filing a lawsuit against the President, he has repeatedly proclaimed that Trump will be removed from office and has well-established ties to the Democratic Party," NewsBuster's Kyle Drennen wrote.
MSNBC did not immediately respond when asked if Avenatti was auditioning for his own show.