'Morning Joe' host Mika Brzezinski victim shames Al Franken's accuser for supporting Trump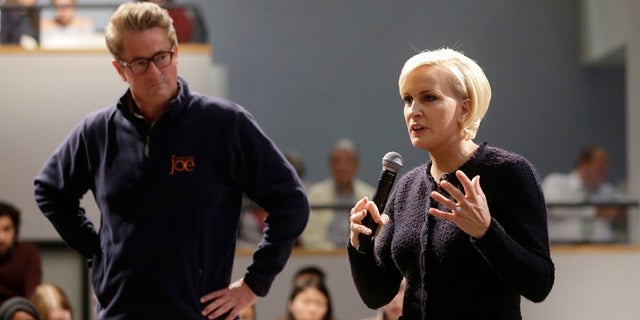 MSNBC's "Morning Joe" co-host Mika Brzezinski went on a bizarre rant Friday in which she tried to discredit one of the women who was groped by Sen. Al Franken by noting she is a Trump supporter who has appeared on "Hannity."
Leeann Tweeden, the radio host who claims Franken forcibly kissed her and who was groped in her sleep by the Minnesota Democrat, is a Republican who has posed in Playboy. While she isn't Franken's only accuser, Brzezinski strangely decided to shame her in an attempt to discredit her side of the story.
"I just have an incredibly uneasy feeling about this entire story," Brzezinski said. "We've never really talked about the woman who first came out against Al Franken… Playboy model who goes on 'Hannity,' voted for Trump."
Brzezinski said she sees "some politics" as Tweeden's motives for coming forward, but didn't bring it up previously because, "In this 'Me Too' environment, you must always believe the women. I think there is a lot of reasons why we need to look at the women seriously and believe them."
Eight women have told reporters that Franken had groped or forcibly kissed them. Franken said from the Senate floor that "some of the allegations are simply not true" and that he remembered other accusations differently when announcing his resignation on Thursday.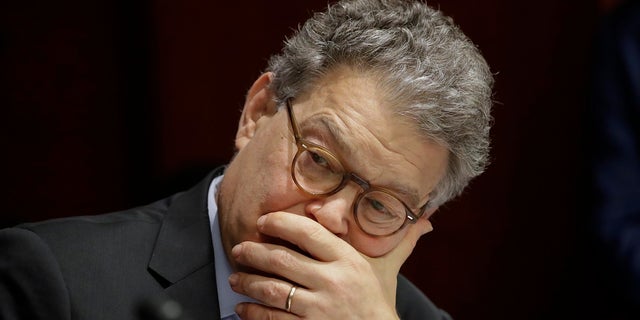 Franken said he would step away from the Senate seat he's held for eight years in the "coming weeks," despite not owning up to all of the allegations made against him.
Brzezinski and her fiancé and co-host, Joe Scarborough, have seen regular "Morning Joe" guests Glenn Thrush, Mark Halperin and Harold Ford Jr. face accusations of sexual misconduct in the past few weeks. The network parted ways with Halperin in October after he was accused of sexually harassing female colleagues during his time at rival ABC News.
Brzezinski said she spoke to Halperin's accusers and "believes them" but wondered "if all women need to be believed."
At one point, Scarborough mocked potential critics of Brzezinski's rant as ignorant children without a sense of history because she has also criticized Democrats in the past.
"Why don't you go back, and get your Juicy Juice and go back in your basement and play with your Legos and actually read up on a little history before you start talking about how Mika's doing this because… she's defending Al Franken?" he said
"I'm concerned about women, who are legitimately sexually harassed in the workplace across America, and where this is taking us," Brzezinski said.