Model, 27, faces backlash for appearing to hit on 14-year-old 'Stranger Things' star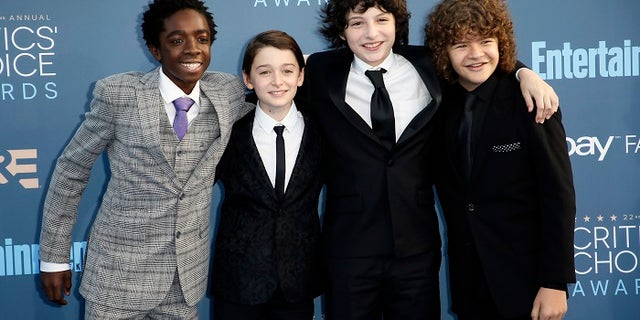 Ali Michael, a Texas-based model, has found herself in a social media firestorm after making a comment some deemed inappropriate on Instagram about 14-year-old "Stranger Things" actor Finn Wolfhard.
The 27-year-old model shared a picture of Wolfhard and wrote, "Not to be weird but hit me up in 4 years @finnwolfhardofficial."
The image, which was posted in Michael's Instagram story, has since disappeared from her feed.
The social media universe was quick to question the comment about the child star.

On Twitter one person wrote, "joking [about] children hitting puberty and sexualizing them as a way to invoke a funny rhetoric is (sick emojis)."
Michael apologized for her remark after the backlash.
"Hi, Yesterday I posted a picture of Mike from Stranger Things and wrote 'Call me in 4 years.' It was completely and absolutely a joke but I understand that people have been offended by it. It was wrong to joke about and I apologise. I do not want Mike from Stranger Things to call me. I hope this clears things up."
But some were not quick to forgive.
One user questioned if fans will "just gonna forgive ali michael for being a pedophile...?"
A TMZ paparazzo caught up with Wolfhard and asked the star about Michael's comment.
He replied, "Oh, that was nuts. That was gross."
The comments on Michael's Instagram account have been disabled since the backlash.