Miss America CEO under fire after emails surface fat-shamming, degrading past winners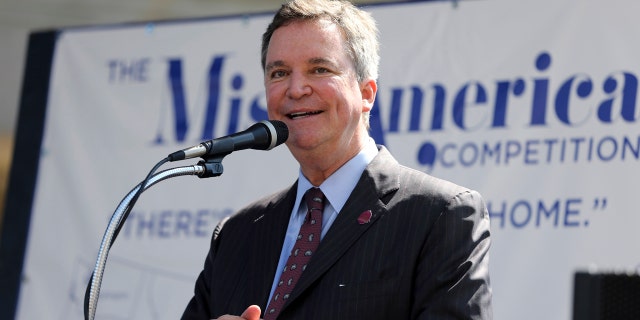 The Miss American Organization has come under fire after a report surfaced Thursday alleging that CEO, Sam Haskell, exchanged emails with various board members that ridiculed past winners' appearances, intelligences and personal lives.
A report by the Huffington Post revealed emails that Haskell sent over a three year period in which former Miss Americas were called vulgar names and fat-shammed.
The report includes one exchange with writer Lewis Friedman in which Haskell is entertained when Friedman uses the word "c----" to refer to past winners.
Another email ridiculed past winner Mallory Hagan for her weight, calling her a "blimp in the Macy's Thanksgiving Parade." That same email exchange showed both Haskell and Friedman speculating about how many men she had had sex with.
The Huffington Post article shows that Haskell and others directed considerable attention to Hagan, who won the 2013 pageant.
She did not respond to a message from the AP seeking a comment Thursday evening.
Since the report was released, Dick Clark Productions announced that they have cut ties with the pageant over the emails, calling them "appalling."
"We were appalled by their unacceptable content and insisted, in the strongest possible terms, that the Miss America Organization board of directors conduct a comprehensive investigation and take appropriate action to address the situation," the company said in a statement. "Shortly thereafter, we resigned our board positions and notified MAO that we were terminating our relationship with them."
According to the Associated Press, Dick Clark Productions was made aware of the emails several months ago.
The Miss America Organization released its own statement saying the emails "contain inappropriate language that is unbecoming at best and is not, in any way, indicative of the character and integrity of MAO or its representatives. Please note that MAO does not condone the use of inappropriate language and apologizes for this situation. The Board of Directors took the allegations very seriously, investigated them, and considers the matter closed."
Haskell said that he will address the scandal on Friday.
The Associated Press contributed to this report