Miley Cyrus dons yet another risque outfit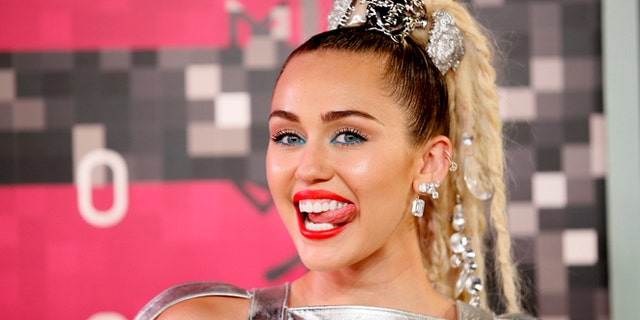 Miley Cyrus once again sent tongues wagging with her latest costume – an S&M bondage top that included fake breasts and a massive prosthetic penis.

The pop star was in Chicago, the first stop on her eight-city club tour promoting her new experimental album "Miley Cyrus & Her Dead Petz."
Click here to subscribe to FOX411's YouTube channel

She also wore a huge smiling sun as a dress and a top that was just a pair of oversized letters spelling "Do."

In between songs, Cyrus was photographed rubbing her dancer Amazon Ashley's chest and allowing fans to stuff dollar bills into her mouth.

Cyrus was backed by a posse of wildly costumed friends and shared the stage with the Flaming Lips.
Click here to see photos. Warning: Graphic content.