Miguel Ordered Not To Jump During Performance At Billboard Music Awards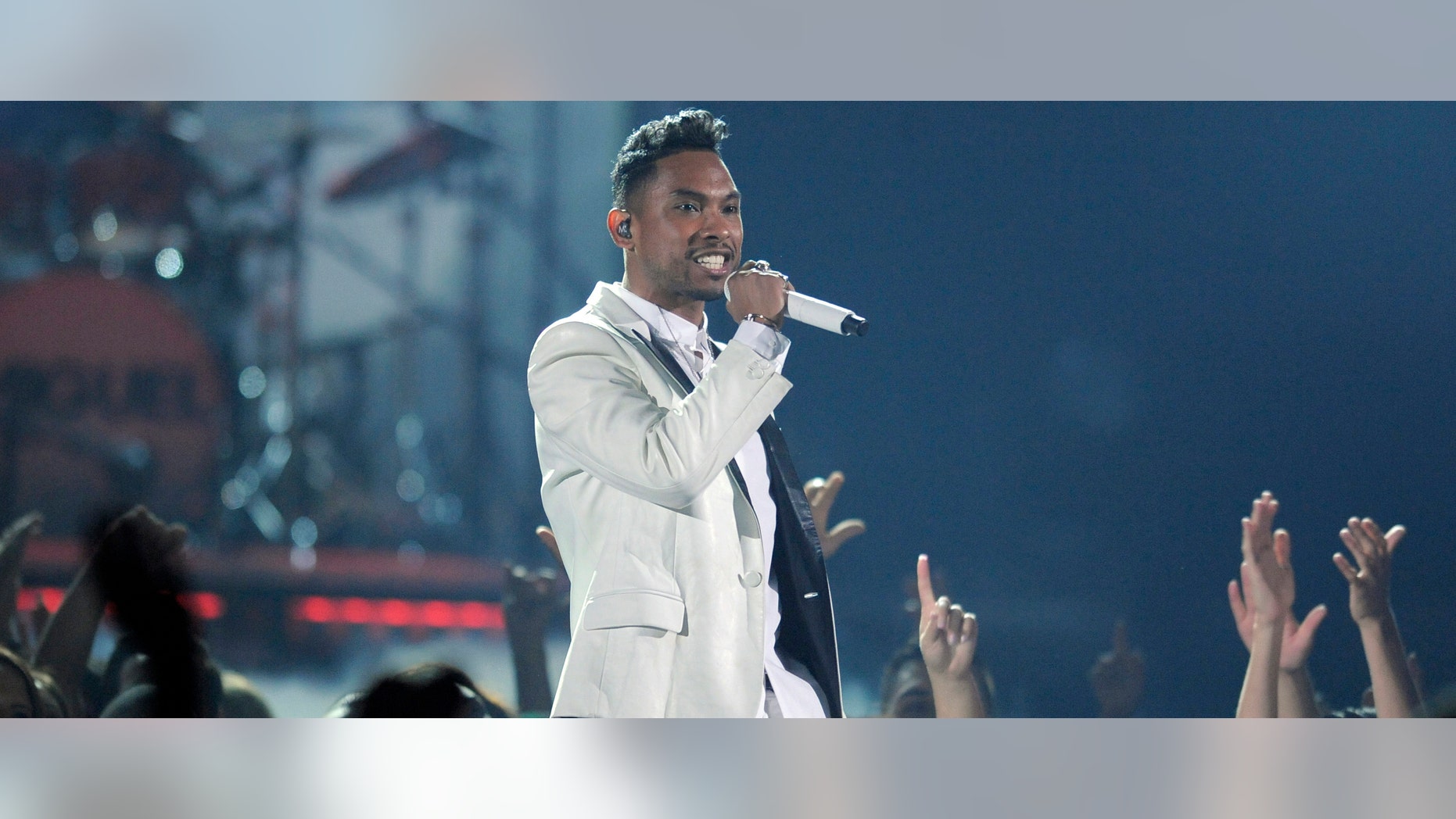 It is Billboard's word against Miguel's as producers for the award show distanced themselves from the singer's jumping antics.
According to the producers of the Billboard Music Awards, Miguel was told not to try to jump over the crowd during his performance because they thought it was too dangerous.
Those in connection to the production of the awards show told TMZ the singer ignored orders when he decided to do a jump kick over the crowd.
Apparently, Miguel mentioned the jumping idea ahead of rehearsals but was quickly shot down by BMA's executive producer Don Mischer.
The producers said Miguel blew off the order and ended up accidentally kicking and landing on a fan who now has symptoms consistent with brain damage.
Representatives for Miguel are denying the report, saying the claims "that Miguel was warned by producers not to jump are completely false."
In fact, Miguel's team says producers did know about the jump and asked if he was going to attempt it in order to make sure the cameras didn't miss the action.
Fox News Latino has not been able to reach Miguel's team for a comment.
The new reports come days after the lawyer for the woman the "Adorn" crooner kicked in the head said she is suffering from serious trauma and that "some of the difficulties she's experiencing are cognitive in nature and lead to suspicion of a neurological head injury."
On May 30, Khyati Shah's lawyer Vip Bhola said she was "considering" legal action.
Bhola said a decision would be made on whether or not they would be filing a lawsuit against Miguel once they received her most recent medical results from a neurologist, which are now expected to arrive sometime next week.
According to Shah's representation, the awards show response to the incident was not appropriate.
Instead of just giving Shah an ice pack for her bruised elbow, they should have rushed her to a hospital immediately.
It is still unclear if Bhola has spoken to Miguel's legal team, though he said Shah is open to a settlement.
Miguel has not commented recently on the issue. But immediately after the mishap, he apologized to Shah on Twitter and promised to make it up to her.
"Got caught up in the moment, thank goodness Khyati is okay," he tweeted.
Follow us on twitter.com/foxnewslatino
Like us at facebook.com/foxnewslatino