Miércoles "Gigante" for Chilenian Miners—Don Francisco at Rescue Site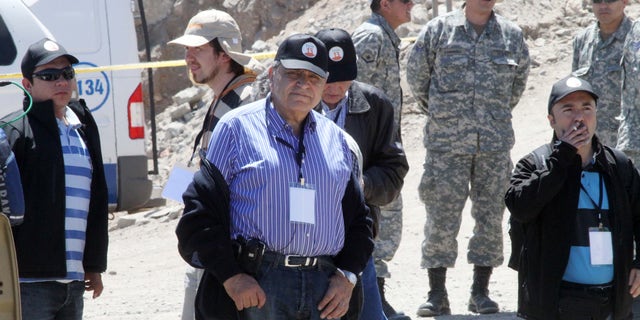 Spanish television personality Don Francisco, a Chilean, waited on the outskirts of the Chilean mine while trapped miners were brought up one by one, Mexican news agency Notimex is reporting.
According to the agency, Don Francisco, whose real name is Mario Kreutzberger, will be airing a live segment at 8 p.m. tonight on the miner's rescue, which he called "a very exceptional case." He decided to do a segment after watching the rescue on T.V. and being moved by what he saw, he said.
Kreutzberger is better known for hosting Sábado Gigante and Don Francisco Presenta, both on the Spanish-language network Univision.
"Yesterday, I had an event in Mexico, (the singer) Pedro Fernandez was getting married," the television host told Notimex. "When I arrived at the hotel, I saw that the machine (which will transport the miners to safety above ground) and I felt that this was very ahead of time."
Kreutzberger has covered other notable events on his shows such as interviewing both Sen. John McCain and President Obama during the last presidential election, as well as Pope John Paul II
The 62-year-old television host has been credited for helping launch the careers of many Latino actors and singers. Celebrities on his show have included Celia Cruz, Ricky Martin, Marc Anthony, and Gloria Estefan.
"I have never seen so many credible journalists since the launch of the Apolo XI," Kreutzberger said. "I am proud of what our technicians have done. What is happening is very risky."