Michelle Rodriguez says she's never felt more like a woman dressed as a man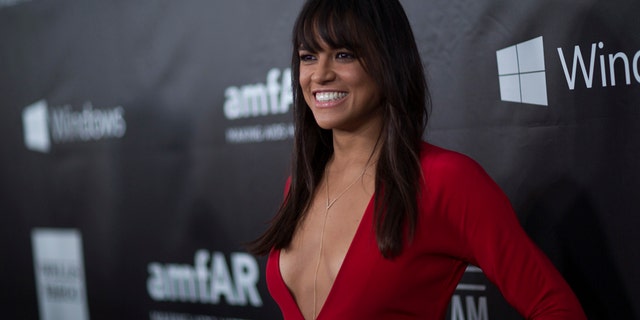 NEWYou can now listen to Fox News articles!
If you've ever wondered what Michelle Rodriguez would look like as a man, you're in luck.
The 38-year-old has shared some behind the scenes photos from an upcoming indy movie called Tomboy.
Rodriguez told her Instagram fans that she spent four days playing a male assassin in the "culture shock" film
"Boy was that beard itchy," she wrote before revealing some details about the plot.
"Then out [of] revenge, a twisted Doctor played by Sigourney Weaver decides to take my character's manhood away with a sex change to teach him a lesson.
"I never felt more like a woman than when I played a man. For the rest of the film I was a man stuck in a newly operated sex changed body. I had fake boob covers to look like man implants."
Rodriguez wrote that she decided to make the film because the "industry seems to be running low on edgy creativity & 'real take a chance' controversy."
The actress, who has starred in five "Fast & Furious" films, vowed that the indy film will be "interesting to say the least."
This article originally appeared on News.com.au.