Michael Learned reveals how she survived domestic violence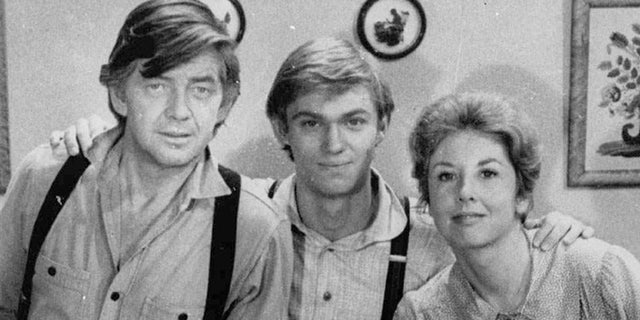 Michael Learned has opened up for the first time about overcoming domestic violence during a long-term relationship.
"When I learned that it's not OK to turn the other cheek and let somebody abuse me, I began to get strong," said the 77-year-old iconic TV mom from "The Waltons" who candidly shared her story with Closer Weekly.
"There were times where he was physically violent," explained Learned. "He put a choke hold on me. I called the cops once, but I decided not to press charges. I should have."
'THE WALTONS' CAST REVEALS SECRETS FROM SET
"I did leave at one point, but there was no one to turn to other than friends," she added. "There were no 12-step programs for domestic violence."
Life has since changed for Learned. The mother of three has been married to her fourth husband, attorney John Doherty, for nearly 26 years and she's still keeping busy as an actress. Learned is starring onstage in "Driving Miss Daisy" in Fayetteville, Pa., and celebrating the 45th anniversary of "The Waltons" by reuniting with her TV family.
Learned also shared that she's no longer angry at her abuser.
'THE WALTONS' ACTRESS RONNIE CLAIRE EDWARDS DIES AT 83
"If he were still doing it, I would tell you who he is, but today he's an outstanding member of the community," she explained.
"If you know there's something better out there and you're willing to [take] responsibility for your choices, you can have a better life," said Leared. "The life I have today is beyond my wildest dreams!"
The latest issue of Closer Weekly featuring Michael Learned is currently on newsstands.