Michael Jackson Balding, Incredibly Thin and Had Tattooed Facial Features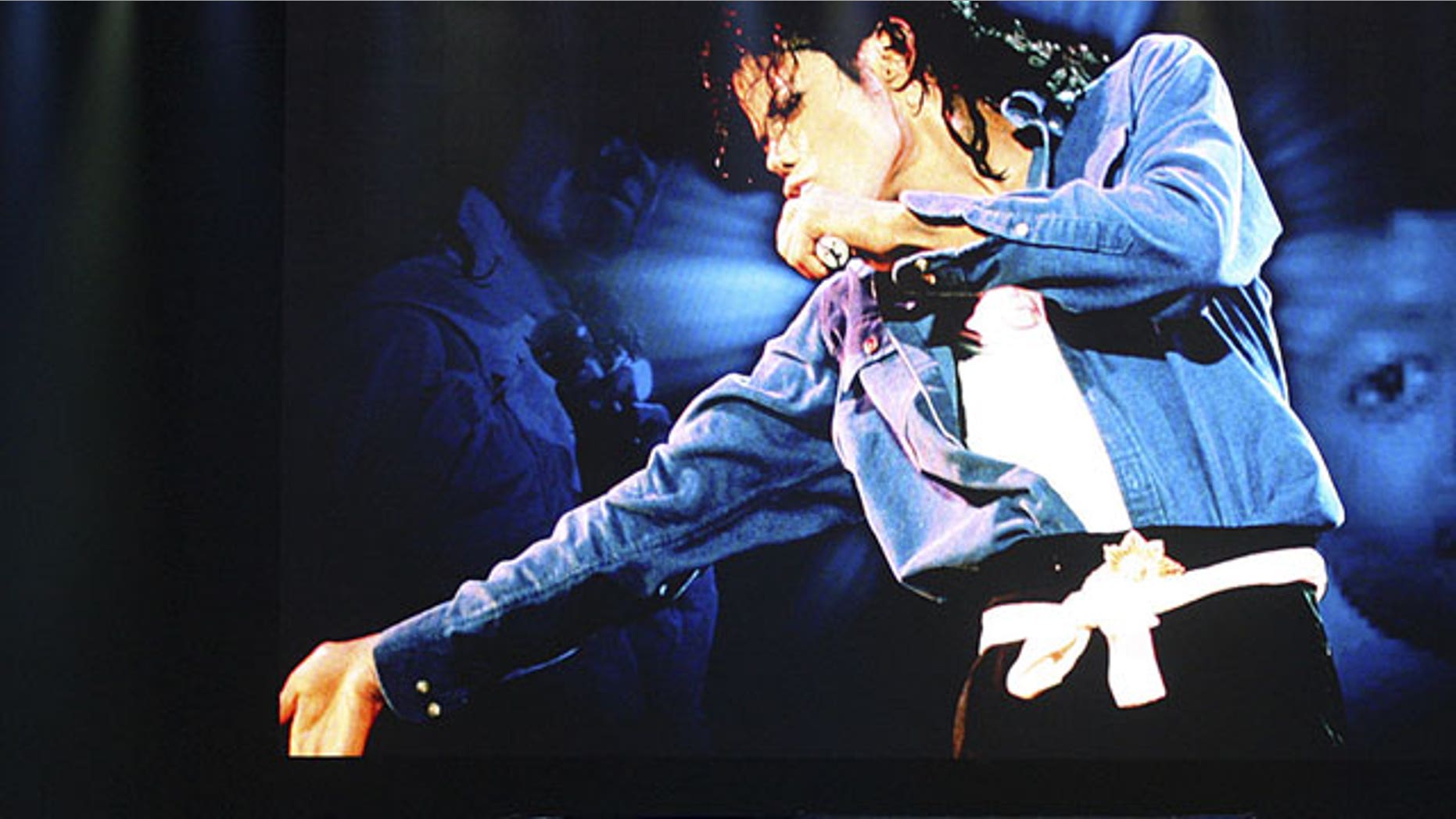 Just after Michael Jackson's sudden death in June last year, rumors started circulating that the late singer was severely emaciated and bald. Although such allegations were frequently shot down, the coroner's report released on Monday confirms them, and adds new, graphic information.
Sixty-one photographs of the former pop prince were taken prior to and throughout the procedure. According to the report, Jackson's hair was "sparse and connected to a wig."
"There is frontal balding and the hair can be described as short and tightly curled," the report claimed.
Jackson hair line was tattooed on, as were other facial features.
SLIDESHOW: Scenes of Life and Death of Michael Jackson.
"There is a dark skin discoloration resembling a tattoo on the anterior half of the scalp. There are dark tattoos in the areas of both eyebrows and at the superior and interior borders of the palperbral fissures. There is a pink tattoo in the region of the lips," observed a corner's investigator.
The autopsy report also described Jackson, 50, as "thin", weighing just 136 pounds while being 69 inches (5'9") in length.
"Jackson was extremely underweight for his frame. Reports indicate he weighed 136 lbs, this could indicate on anorexia," Gary Brazina, M.D, FACS California told Pop Tarts. "The amounts of drugs given to someone with this body type needs to be closely regulated as a thin or anorexic individual would generally require lower dosages."
Speaking of which, the corner confirmed that Jackson died of "acute propofol intoxication" however a deluge of other drugs including lorazepam (for anxiety), midazolam (for inducing sedation), lidocaine (a local anesthetic), diazepam (valium) and nordiazepam (for anxiety) were also indentified in blood samples.
"Propofol is an extremely potent short acting agent used to put patients to sleep in order to induce full anesthesia," Brazina explained. "This drug is and should only be used in an operating room or Intensive Care Unit with the patient under constant monitoring. A written record is made in an operating room every 5 minutes in patients who have been given this agent."
In addition, the autopsy report indicated that at the time of death Jackson was suffering from "chronic lung inflammation, respiratory bronchiolitis, diffuse congestion and patchy hemorrhage of right and left lungs."
But according to a source close to the Jackson family, the mere fact that the coroner's report (which was previously under seal) was made public has been harrowing for those close to the late King of Pop.
"Michael would have been devastated knowing this was out, so would the family. It's so personal and he's had so many physical and medical issues and it only makes sense that, like anyone else, he would have wanted to keep this private matter private," an insider told Pop Tarts.
The director of "This Is It" and one of the last people to see Jackson alive, Kenny Ortega, hopes fans remember him not for his death but what he gave the world in his life.
"I love him so much," Ortega recently told us. "(I keep thinking) how much I am going to miss him but how blessed and privileged I was to know him and to share with him as a man, I have so much to take away on my journey because of him."