Mexico pays for script changes in new James Bond thriller 'Spectre'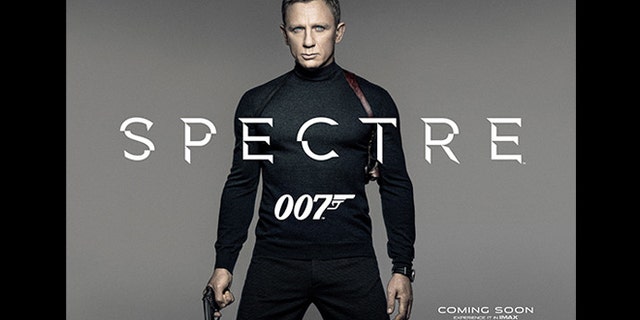 The script for the new James Bond thriller "Spectre" was modified to portray Mexico in a more favorable way on the silver screen to audiences worldwide in exchange for $14 million worth of incentives offered by Mexican government officials.
The claim was first reported by the website Tax Analysts, who said they've sifted through internal Sony Pictures Entertainment emails leaked during the recent hacking of the company by an organization affiliated with the North Korean government.
According to the report, Sony Pictures and Metro-Goldwyn-Mayer Studios Inc. (MGM) were so desperate to cut the costs of making "Spectre," which faced a $250 million price-tag, they modified the script and its characters in exchange for a $14 million rebate.
007 Box Office Success
Skyfall
Release Date---------------------November 9, 2012
Production Budget---------------$200 million
Domestic Gross-------------------$304.4 million
Worldwide Gross------------------$1.1 billion
- - - - - - - - - - - - - - - -
Quantum of Solace
Release Date---------------------November 14, 2008
Production Budget---------------$200 million
Domestic Gross-------------------$168.4 million
Worldwide Gross------------------$586 million
- - - - - - - - - - - - - - - -
Casino Royale
Release Date--------------------------November 17, 2006
Production Budget------------------$150 million
Domestic Gross----------------------$167.4 million
Worldwide Gross--------------------$599 million
[Source: Box Office Mojo]
As requested by Mexican government officials, Bond producers agreed to cast a "known Mexican actress," Stephanie Sigman, to play star bond-woman Estrella opposite Daniel Craig as Bond. Producers agreed to the stipulation that the film's villain Sciarra "cannot be Mexican," a Mexican governor who is the target of an assassination needed to be replaced with an international leader instead, and a scene showing Mexican police had to be replaced with a more ambiguous "special police force."
According to Tax Analysts, Bond producers altered the first four minutes or so of the new bond flick. Instead of beginning with a cage match in an unknown location, the film will now begin in Mexico during a "Day of the Dead" celebration. Bond producers and studio executives agreed to include more flattering aerial shots of "modern Mexico City buildings," in the opening, which will now feature Bond alongside a new Bond woman flying a stolen helicopter. According to emails, Sony and MGM believed they could get an extra $6 million from Mexico for showing the skyline favorably.
The producer for "Spectre" denied that the script was altered to get cost-cutting incentives in Mexico.
""There is nothing in the script that we hadn't had before," producer Michael G. Wilson told the Associated Press Wednesday. "The villain was always an Italian ... we already shot that in Rome." When asked about a Mexican actress playing the "Estrella," role Wilson said, "We always had a Mexican actress playing this part."
Wilson conceded that countries offer incentives to studios in the form of tax breaks, free services, and cooperation, but still insisted that even the opening scene showcasing Mexico's "Day of the Dead" traditions was done for artistic reasons.
"The writers thought the Day of the Dead would be an excellent background in the opening sequence, very colorful, very mysterious," Wilson said. "You can only do that in Mexico. There is no other place that offers that but Mexico."
Still, Tax Analysts, said the changes go further by allowing Mexican authorities to make such specific script changes.
Some, such as Forbes Magazine, call the incentives "business as usual," saying it would be "financially irresponsible" if the producers didn't make a few "cosmetic changes" for up to $20 million in savings.
"This is absolutely no different than Michael Bay making the American military look good in order to get authentic props and vehicles for a Transformers sequel. This is little different than the makers of Iron Man 3 shooting specific scenes with Chinese actors specifically to theoretically increase the film's box office muscle in China," the magazine said.
Meanwhile, the buzz over the new Bond thriller continues in the streets of Mexico City. Officials have already begun to close some parts of the historic downtown district to allow for filming beginning Thursday. The production crew and movie actors will be shutting down streets throughout the city of 8 million people through April 1st.
The 24th chapter of the Bond series is set to be released in theatres November 6 this year.
Like us on Facebook
Follow us on Twitter & Instagram