Mexican actress Stephanie Sigman joins cast of next James Bond film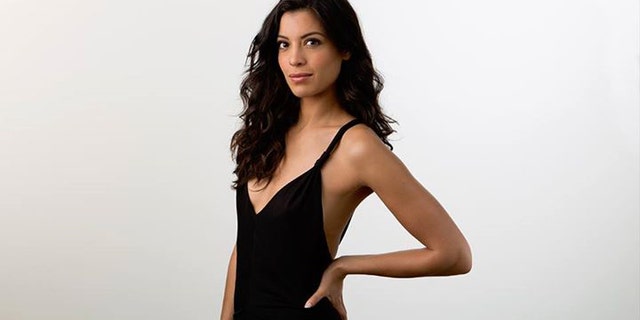 The Mexican actress Stephanie Sigman has been named the third – and possibly final – Bond girl in the next 007 film, "Spectre."
In an announcement made on the official James Bond Facebook Page on Monday, Sony and MGM studios said the 28-year-old from Ciudad Obregón will be playing a woman named Estrella.
"Dreams do come true," the actress wrote on Instagram with a screenshot of a press release.
Sigman becomes only the second Latina Bond girl in the official movies, following in the footsteps of Talisa Soto, who starred as Lupe Lamora in "License to Kill" with Timothy Dalton.
"Spectre," which is scheduled November 2015 release, stars Daniel Craig and will be directed by Sam Mendes. It's the 24th official Bond movie in the franchise. In one unofficial production, 1983's "Never Say Never Again" – which starred the original Bond, Sean Connery – the Nicaraguan model and actress, Barbara Carrera, played Fatima Blush.
Sigman starred in the Academy awards-nominated "Miss Bala" (2011) and also starred in Norway's submission for best film at this year's Oscars, "Pioneer" (2013). She has also appeared in TV's "The Bridge" and "Narcos."
The cast of "Spectre" also includes Lea Seydoux and Monica Bellucci, both whom have criticized the term "Bond girl" as being old-fashioned
Bellucci, 50, told the U.K.'s Sunday Times in February that when Mendes first approached her about the role, she thought she was replacing Dame Judi Dench.
"I just blurted out: I'm not a girl, I'm a woman. I'm a mature woman," she revealed. "Why do you call me? I'm 50 years old – what am I going to do in 'James Bond?'"
Bellucci told the Daily Mail recently that age should be irrelevant when it comes to romance and sexiness.
"Many 50-year-old women feel invisible to men, but it doesn't have to be that way," she said. "What is the problem with a man of 30 being with a woman of 50? It is a matter of energy and the soul, not a matter of age of the body."
She added: "True sexiness is in the mind, the imagination – not in the age of the body."
Dench, 80, had played M, the head of MI6, in seven Bond films before her character was killed in "Skyfall" (2012).