Meryl Streep says interview where she claimed Dustin Hoffman grabbed her breast was 'inaccurate'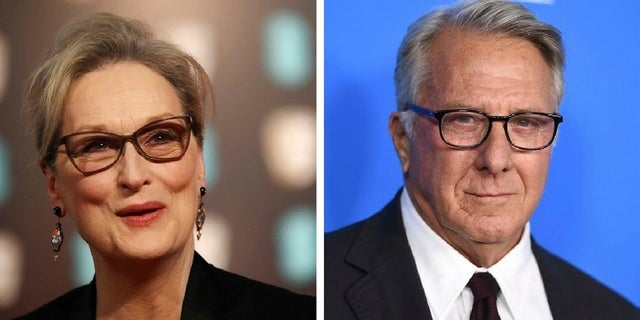 Academy Award-winning actress Meryl Streep said a 1979 interview she did with TIME Magazine that claimed Dustin Hoffman groped her was an inaccurate depiction of the meeting.
In the interview, which resurfaced following the recent sexual harassment allegations against Hoffman, Streep recounted her first meeting with her "Kramer vs. Kramer" co-star.
"He came up to me and said, 'I'm Dustin — burp — Hoffman,' and he put his hand on my breast," Streep said in the interview as reported by Slate. "What an obnoxious pig, I thought."
DUSTIN HOFFMAN STEPS OUT AFTER GROPING ALLEGATION, STAYS MUM ON SCANDAL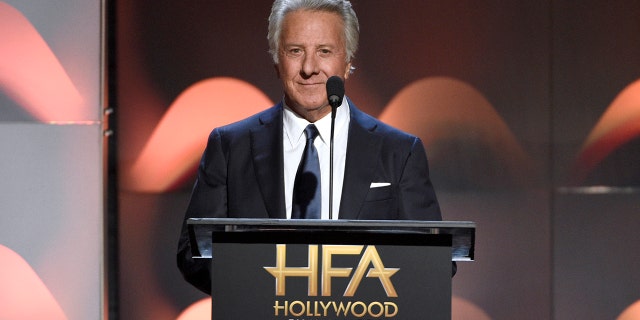 However, Streep's representative told E! News that the article was "not an accurate rendering of that meeting."
"There was an offense and it is something for which Dustin apologized. And Meryl accepted that," Streep's representative told E! News.
It was not clear if Hoffman ever commented on the meeting.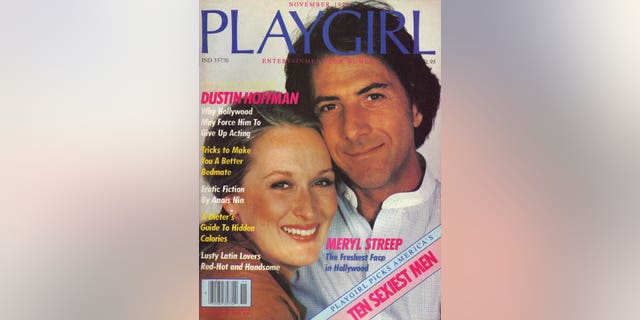 Streep's biography "Her Again: Becoming Meryl Streep" written by Michael Schulman in 2016 discussed other interactions the star had with Hoffman.
Streep said Hoffman slapped her across the face before filming an emotional scene for the Academy Award winning film "Kramer vs. Kramer." Hoffman also reportedly taunted Streep about actor John Cazale, her boyfriend who died of lung cancer while they were dating.
DUSTIN HOFFMAN ACCUSED OF SEXUAL HARASSMENT BY SECOND WOMAN
Two women have recently accused the "The Graduate" actor of sexual harassment.
"He came up to me and said, 'I'm Dustin — burp — Hoffman,' and he put his hand on my breast"
Last week, Anna Graham Hunter alleged Hoffman groped her on the set of the 1985 TV movie "Death of a Salesman" and "talked about sex to me and in front of me." Hunter was 17 years old at the time of the alleged incident.
Wendy Riss Gatsiounis, a playwright, said Hoffman asked her if she had ever been intimate with a man over the age of 40. Hoffman also allegedly asked the playwright to accompany him to a store to try on clothing. She declined the offer and the actor turned down the opportunity to adapt her play into a movie.
Hoffman apologized after Hunter spoke out saying "it is not reflective of who I am."