Melissa Gilbert says 'there's no need' for a 'Little House on the Prairie' reboot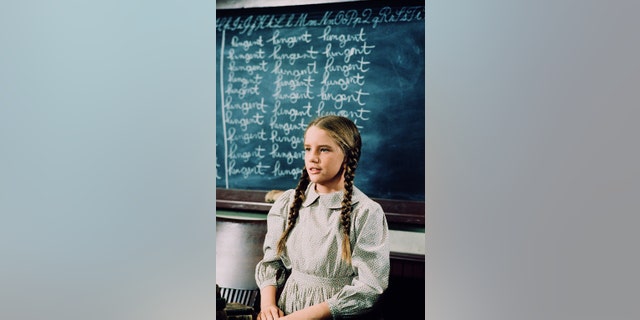 Melissa Gilbert starred as one of the most beloved characters in television history, but she has zero plans to take on the role again anytime soon.
The 53-year-old captivated audiences across the country as Laura Ingalls Wilder on NBC's "Little House on the Prairie," which aired from 1974-1983.
MELISSA GILBERT DROPS OUT OF CONGRESSIONAL RACE
And while the Western drama still has a massive fan following, Gilbert isn't interested in a reboot for new audiences.
"'Little House' went into syndication while it was on the air and is still on the air every day all over the world, so there's no need to reboot it," she told Closer Weekly Thursday.
Gilbert also stressed any reboot just wouldn't be the same without the show's biggest star, Michael Landon. The actor passed away in 1991 at age 54 from cancer of the liver and pancreas.
"He was an absolute mentor and father figure," she explained. "He had this amazing ability to nurture and to teach at the same time. [The set] was a really fun place to grow up. Saying goodbye wasn't easy. The cast and crew were family."
Alison Arngrim, who played bratty Nellie Oleson, previously told Fox News "Little House on the Prairie" is currently airing in 140 countries and has kept her busy traveling to make appearances, especially in France where "Little House" has a cult following.
"When the show first stopped back in the '80s, I and a lot of the other actors thought people would stop talking about it… [but] it began rerunning in all the other countries," said Arngrim. "It didn't go away, it only escalated. I get recognized more now than I did when the show as running.
"There was a time in my 20s when I would say I didn't want to be recognized as Nellie forever… but Nellie was a lot of fun to play… Indeed, I thought I'd be sick of it, but now, it just makes me smile."