Mel Gibson Arrives at Movie Premiere With Girlfriend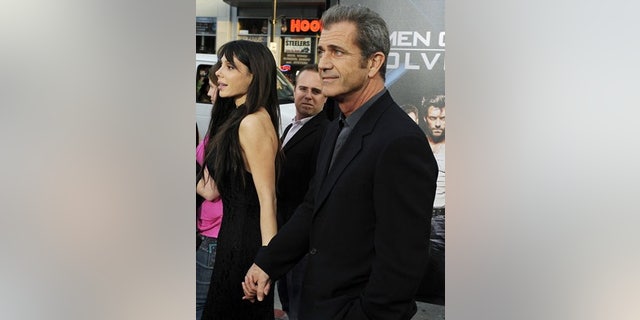 As Mel Gibson walked hand in hand with his new Russian girlfriend on the red carpet last night, a few new grey hairs were the only sign that he is a man about to lose $500 million.
The Australian actor – in the middle of what is expected to become one of the world's most expensive divorces – attended a movie premiere in Los Angeles with Russian songstress Oksana Grigorieva, the woman at the center of worldwide speculation about his marital split.
The public debut of his girlfriend, at the premiere of X -Men Origins: Wolverine, put to rest the rumours which have dogged the Oscar-winning Braveheart star since it was announced he was divorcing his wife of 28 years, former dental nurse Robyn Gibson.
His estranged wife looks set to be awarded half of Gibson's estimated $900 million fortune after she cited "irreconcilable differences" when she filed for divorce earlier this month in the Los Angeles Superior Court. The couple said they separated in 2006.
Access Hollywood reported that Gibson has actually been with Grigorieva for three years and it has been rumoured she is pregnant with the actor's child, which is reportedly what triggered his wife to file for divorce.