Meghan Trainor no longer drinks alcohol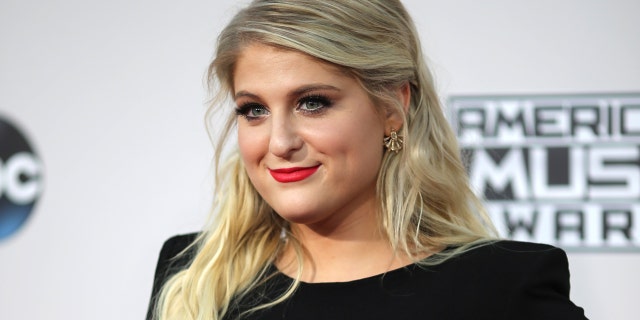 Meghan Trainor has made some major lifestyle changes following her second vocal cord surgery.
"It really shocks you and puts you in place," Trainor, 24, told People. "I stopped drinking — I know it hurts your cords. I don't ever smoke anything, I drink a lot of water and I started eating healthier and working out more."
"Now mentally and physically, it's proven to work, so I'm gonna keep doing that," the Grammy winner continued.
Trainor is no stranger to surgery. Her first operation for a severely hemorrhaged vocal cord came in 2015 and caused the cancellation of the rest of her "M Train" tour.
In April 2017, the "All About That Bass" singer revealed on "Ellen" she'd had another surgery, after which she'd been on complete vocal rest for three months.
"It was scary. It's another time of like, 'I'm going to take away all your hopes and dreams for a second, put it on pause and see if they come back,'" Trainor said. "My first thought was: I hope this works. We just kept saying 'We're never doing this again, we're never doing this again.' So we're very careful."
A year post-op, Trainor said she's "better than ever."
"My voice sounds better than ever," the recently engaged Trainor said. "And you can hear that on the album. You can even hear it in the first single. It's just clean and crisp but still sounds like me."
This story originally appeared in the New York Post.