Meghan Trainor, Diddy and others named as judges in new Fox series 'The Four'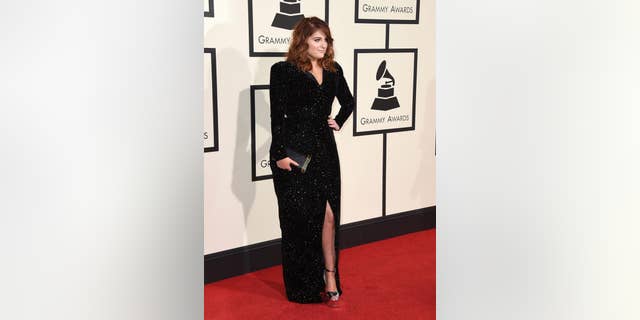 Meghan Trainor has landed the final judge spot on the upcoming Fox singer competition series "The Four," TMZ is reporting.
"The Four," slated to air next year, developed from an Israeli pilot ─ called "The Final Four" ─ in which four singers compete to try and knock each other out.
Though the premise of the show will remain similar to that of "The Final Four" pilot, the Fox series will place a unique hip-hop spin on the series.
In addition to four singers, the show will have four judges holding the titles of Business Mogul with music ties, Music Producer, Record Exec and an A-list Pop Star. The idea is that the top professionals use and combine their skills to choose a winner and help him or her launch a career in the music industry.
Diddy and DJ Khaled were the first judges to sign on to the project as Business mogul and Producer respectively, along with top music industry exec Charlie Walk, who is known for his work with stars such as The Weeknd, Demi Lovato and Ariana Grande.
For the fourth judge slot and the role of A-list performer, "The Four" producers had narrowed down their top pics to Fergie, Bebe Rexha and Trainor, according to TMZ, before setting on the retro singer.
Trainor will also work closely with the winners to help mentor them throughout the start of their career.
"The Four" is set to premiere in January 2018.