Meghan Markle reportedly has a private bridal shower ahead of royal wedding
NEWYou can now listen to Fox News articles!
Meghan Markle is getting ready for her big day with some traditional pre-wedding celebrations. According to E! News, the soon-to-be royal enjoyed a bridal shower that was thrown for her over the weekend.
On Monday, a source confirmed to E! that Markle was treated to a bridal shower, which was thrown by friends at Soho Farmhouse in Oxfordshire, England.
"Markus Anderson has helped throw the shower for Meghan and a small group of mostly her London friends," the insider told E!. "It's just a relaxing day of good food and pampering."
Friends of Markle's who reportedly attended the bridal event, which took place at the exclusive member's club, included Lindsay Jill Roth, Heather Dorak and the actress' mother, Doria Radlan.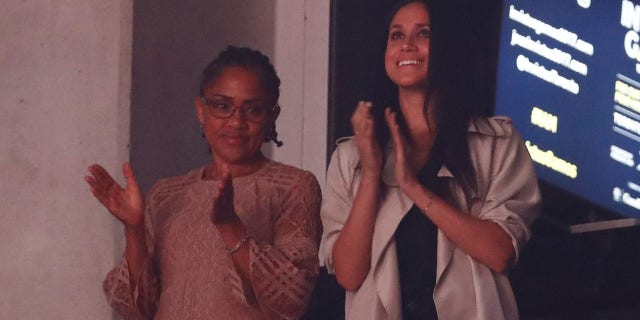 In addition to reportedly attending her daughter's shower, Radlan is also slated to attend her daughter's Church of England baptism later this week.
The ceremony, which is scheduled to take place at the Kensington Palace chapel, will also reportedly reunite Radlan with her ex-husband, Thomas Markle. According to The Sunday Times, Markle's father is expected to fly in from Mexico for the sacred ceremony and will most likely meet Prince Harry for the first time.
The Sunday Times also reported that the baptism ceremony will be performed by Archbishop Justin Welby, who is also said to officiate the couple's wedding on May 19 at St. George's chapel.
More details about the royal wedding have been released in recent months. Kensington Palace announced Friday that Harry and Markle invited 2,640 people to stand on the ground of Windsor Castle to watch the carriage procession.
"Prince Harry and Ms. Meghan Markle have said they want their Wedding Day to be shaped so as to allow members of the public to feel part of the celebrations, too," the palace said in a statement. "This wedding, like all weddings, will be a moment of fun and joy that will reflect the characters and values of the Bride and Groom."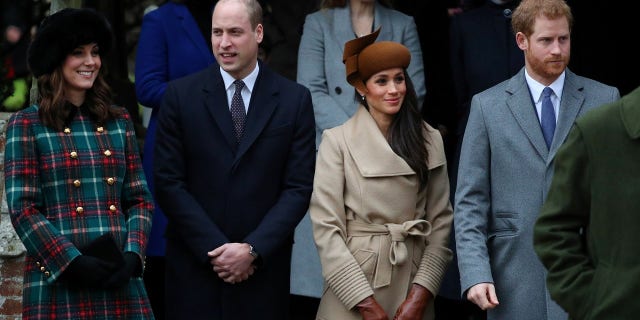 About 1,200 people will be members of the general public. Harry and Markle invited 200 people to represent charities and other organizations they support.
The 2,640 people does not include those who are invited to the ceremony in the chapel.
Fox News' Katherine Lam contributed to this report.