Meghan Markle could earn an Emmy nomination for 'Suits' despite royal status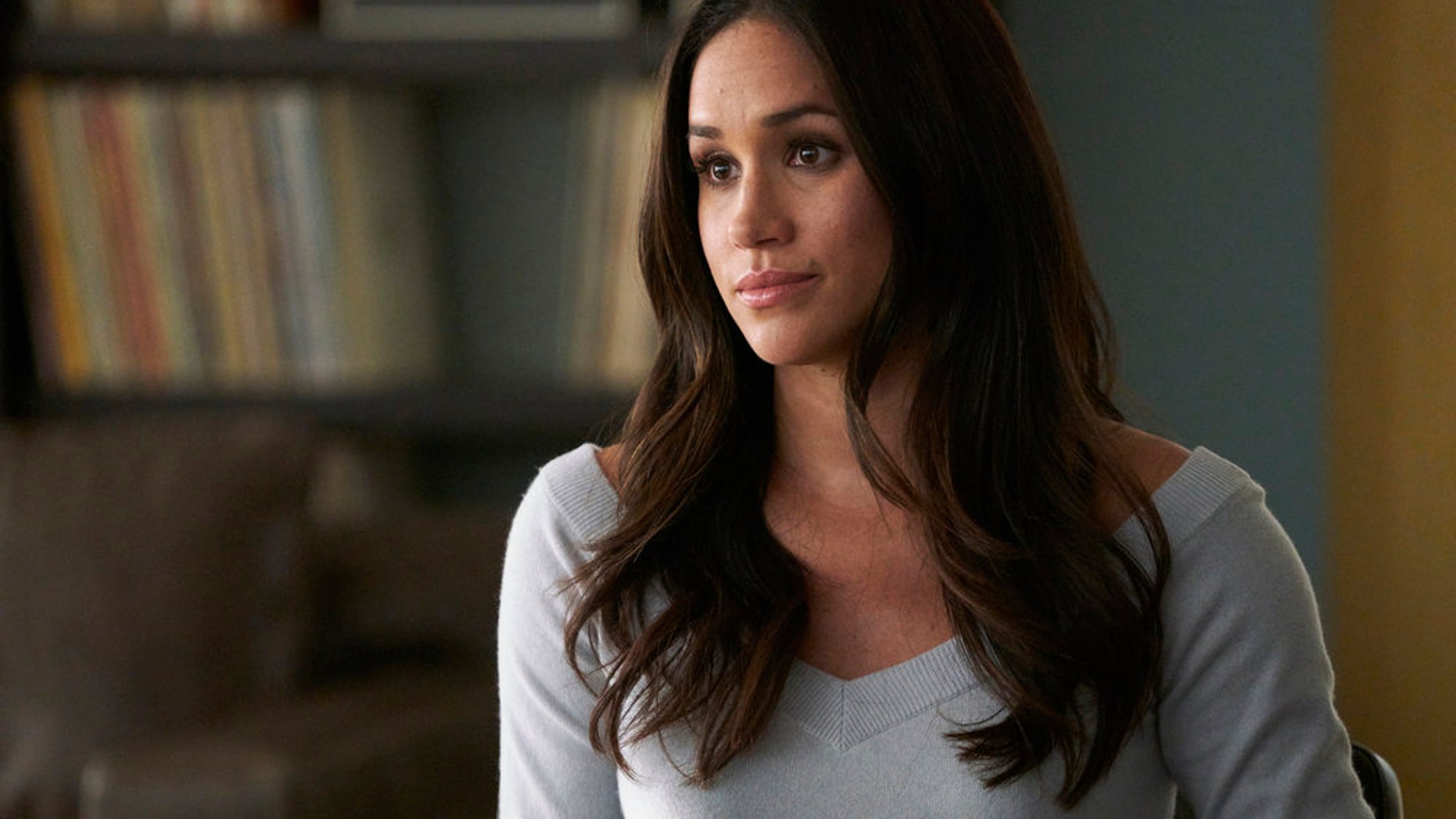 Hollywood refuses to give up on Meghan Markle.
The American actress, who became the Duchess of Sussex after her May 19 wedding to Britain's Prince Harry, could be in the running for an Emmy award.
A rep for USA Network confirmed to Fox News Wednesday the 36-year-old's name was submitted for the "Outstanding Supporting Actress in a Drama Series" category for her role as Rachel Zane in USA Network's legal drama "Suits."
"Meghan Markle was entered by the awards consultants for the USA Network," a Television Academy spokesperson told Fox News. "They verified that she and/or her reps were aware that the entry was being made and had advised to go ahead and proceed with the submission."
Markle has not previously won any major awards for her character, meaning this could be her last chance to receive the prestigious honor as she confirmed in November her retirement from acting.
At the time of her engagement, Markle told the BBC she would be "transitioning" out of her acting career, revealing she would not be returning for the eighth season of "Suits."
Experts previously told Fox News it is expected that Markle will follow in the footsteps of late Hollywood icon Grace Kelly, who had a successful acting career but gave it up to become the Princess of Monaco when she married Prince Rainier in 1956.
Grant Harrold, an etiquette expert who served as a butler to members of the royal family – including Harry and his older brother William – told Fox News Markle will be too busy with her duties as a royal to pursue her acting career.
"… Royal duties do take up a lot of time with royals working for weeks at a time with very little time off especially with overseas tours," he said.
Still, Markle could be facing some major competition for the coveted prize. ET noted Chrissy Metz from "This is Us," Thandie Newton of "Westworld," "The Handmaid's Tale" star Ann Dowd, Millie Bobby Brown from "Stranger Things," as well as Sophie Turner and Maisie Williams from "Game of Thrones" are among the many actresses vying for a nomination.
But despite Markle's royal status, being potentially nominated for an Emmy isn't unusual. ET noted USA Network has always submitted the main cast of "Suits" every year, but none have received an Emmy nomination for the first six seasons.
And interestingly enough, actress Parisa Fitz-Henley, who portrayed Markle in Lifetime's "Harry & Meghan: A Royal Romance," is also on the Emmy consideration ballot, claimed ET.
William Hanson, a British etiquette consultant, previously told Fox News Hollywood may not have heard the last of Markle.
"If she ever goes back they would probably be conservative roles, not like her last role in 'Suits,'" he explained. "She will probably focus more on her charitable interests, humanitarian interests. [But] her role is… the Duchess of Sussex."
"Suits" returns to USA Network for its eighth season without Markle on July 18.