Meghan Markle attends first official event with Queen Elizabeth II
Meghan Markle attended her first official event with Queen Elizabeth II on Monday, just two months before tying the knot with Prince Harry.
Markle, dressed in a white coat and hat, joined Harry and members of the royal party for the service to mark Commonwealth Day. Markle and Harry walked behind Prince Harry and Kate Middleton, who is pregnant with her third child.
The queen, who is the head of the Commonwealth, delivered a message praising the "Commonwealth connection," according to the BBC. The event celebrates 53 Commonwealth countries. Former One Direction member Liam Payne also attended the event.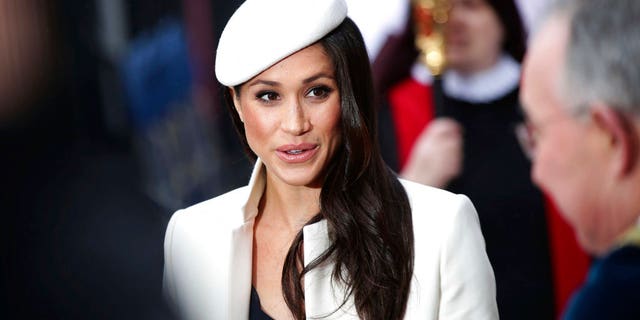 "Through exchanging ideas, and seeing life from other perspectives, we grow in understanding and work more collaboratively towards a common future," the queen said in his message.
The duchess-to-be has been juggling a busy schedule in the last few months leading up to her wedding. The 36-year-old will marry Harry on May 19 at St. George's Chapel in Windsor Castle. The couple also announced they invited 2,640 people to celebrate their wedding day. Among those invited will be people representing charities and organizations the couple support.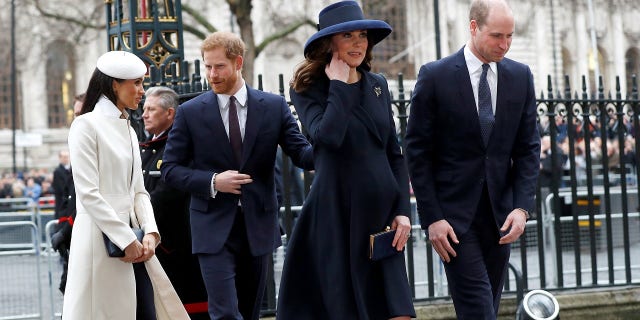 Markle was also reportedly baptized into the Church of England in a secret ceremony.
The Associated Press contributed to this report.