Meg Ryan, John Mellencamp engaged: A timeline of their on-again, off-again romance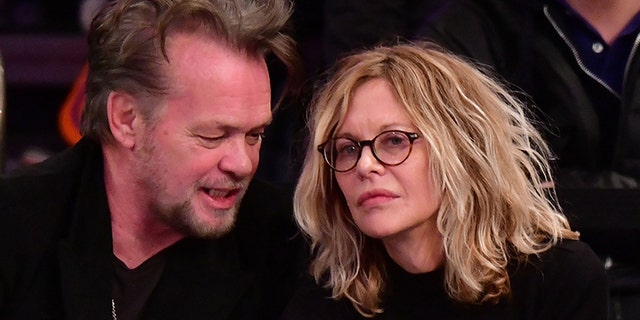 It's a relationship made for '80s lovers: Meg Ryan and John Mellencamp are getting ready to walk down the aisle.
Ryan, 56, announced her engagement to the 67-year-old musician in an early November Instagram post featuring an amateur sketch of the pair. The couple has been dating (on and off) since 2010. Their relationship has been tested in recent years — with long-distance issues, breakups and attempts to move on with new partners. But somehow, through it all, the pair found their way back to each other.
Take a stroll through the pair's relationship history with this timeline of their relationship.
2018
"ENGAGED!" Ryan captioned a Nov. 8 Instagram post. The post garnered more than 13,450 likes within six hours.
Fans were thrilled.
"Congratulations! This is a real love story and gives hope to those who have broken up, you never know what will happen in years to come. So happy for both of you!" one person wrote.
"Wow that's awesome news sweet Meg, love comes always on the unexpected moments!! Wish you two all the luck in your life," another added.
MEG RYAN AND JOHN MELLENCAMP ARE ENGAGED
People speculated Ryan may have been engaged after spotting a diamond on her ring finger around Halloween.
2017
Despite Mellencamp's pessimism, the pair rekindled their romance in 2017.
In March 2017, Mellencamp suggested there was no possibility the pair would get back together.
"Oh, women hate me. I loved Meg Ryan," he told Howard Stern on his SiriusXM radio show, according to Entertainment Tonight. "She hates me to death."
Mellencamp admitted he'd tried to call Ryan, but she refused his attempts to reconnect.
"She hates me to death."
"I've done that. She just doesn't want anything to do with me," Mellencamp said. "And I can't blame her."
Apparently, Mellencamp was wrong. Months later, the pair got back together.
In July 2017, Page Six was first to reveal they were back "on." Ryan had also been spotted at Mellencamp's shows, cheering on her beau.
2015
In September 2015, Mellencamp tried to move on with Christie Brinkley.
"I'm leery of discussing my relationship because I don't want to jinx it," she told Howard Stern on his SiriusXM radio show, according to Us Magazine.
The pair split about a year later, also citing distance as one of their main issues.
"Both the mileage between their homes and their heavy career demands interfered with their ability to maintain the relationship," the couple's rep told the magazine. "They vowed to remain best of friends."
Unlike Mellencamp, Ryan vowed to stay single.
"I'm on a little break [from love]. I'm [in love] with my life right now in a way that I adore, with my kids and my world," she told Closer Weekly in December 2015.
2014
The distance was too much for the couple in 2014. They decided to call it quits after roughly three years together.
"She lives in New York and he resides in Indiana," a source told People at the time. "It was the long distance that ultimately was the cause."
"I'm going to die here."
While many suggested he make a permanent move to the Big Apple to be with his girlfriend, Mellencamp revealed he was "too sensitive" to live there and would never leave Indiana.
"I'm going to die here," he told Rolling Stone in December 2013, noting he didn't like paparazzi trailing Ryan all the time.
2012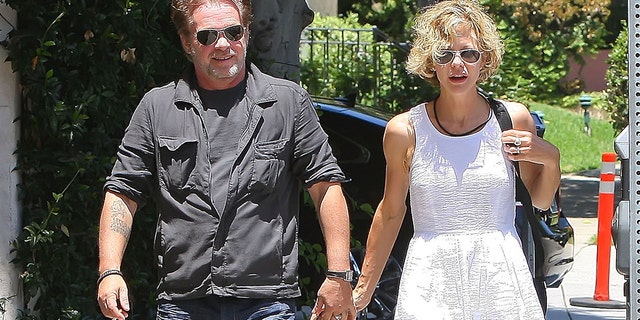 The couple mostly kept their relationship private in 2012. But they were occasionally spotted on streets holding hands.
Ryan sold her Bel Air mansion that year, sparking rumors she was looking to move in with Mellencamp.
"Selling a home is generally a guide that there is some big change in a celebrity's life," Popeater columnist Rob Shuter told ABC News in 2012, though the couple's reps declined to comment on the matter.
2011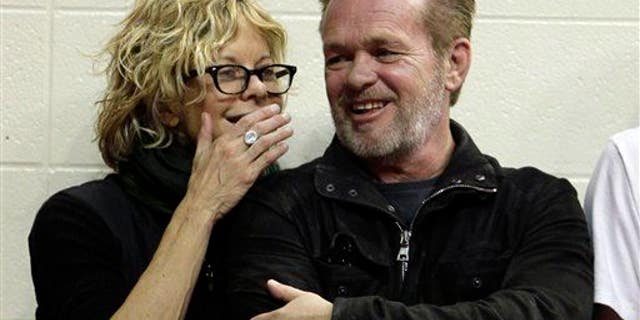 The couple was still going strong the first year of their relationship.
She traveled with him as he toured internationally — in Germany, England, Ireland and beyond — in June 2011, per the Daily Mail.
2010
After Mellencamp and his wife of nearly two decades, Elaine Irwin, separated in December 2010, rumors swirled shortly after about a potential relationship with Ryan — who divorced from actor Dennis Quaid nearly a decade prior. The pair allegedly began dating around that same time but didn't go public with their romance until weeks later, according to People.
In December that year, they were spotted getting close at Martha's Vineyard and strolling along New York City streets.
"I thought that was her husband because they seemed for comfortable and familiar with each other, just like an old married couple," a source, who spotted the pair grocery shopping in SoHo, told People at the time.