Meet the Mexican 'Kim Kardashian,' a TV anchor looking to dethrone the 'Queen of Selfies'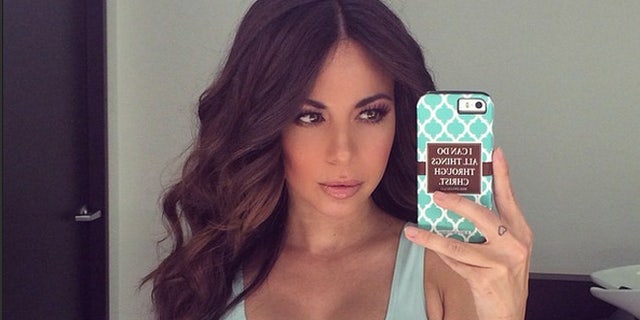 Look out Kim Kardashian, someone else is trying to take over your crown as the Queen of Selfies.
Jimena Sanchez, a 30-year-old model and TV personality, has been building up a storm on social media with her sexy pictures and selfies. Fans are calling her the "Mexican Kim Kardashian."
Sanchez is an avid sports fan and TV presenter but her fame comes from the huge interest her sexy selfies get on social media.
She has more than 954,000 followers on Twitter, more than 352,000 on Instagram and more than 1 million Facebook likes on her official page. And she is loving it.
"I really like the attention and the support of my fans is important to me," she said, as quoted by several reports.
Here is what we can figure out from her pictures.
1. It's all about the selfie. Much like Kardashian (who is four years older), Sanchez is up for a close-up picture of herself anywhere and they look like this.
2. Sanchez is not only a TV sports reporter; she is an avid fan. The New York Yankees, Los Angeles Lakers, the Oakland Raiders seem to be her go-to teams.
3. She works for Fox Deportes, the Latin American division of Fox Sports.
Like us on Facebook
Follow us on Twitter & Instagram