Meet Martha Ruiz, one of only two people who will know the Oscar winners before anyone else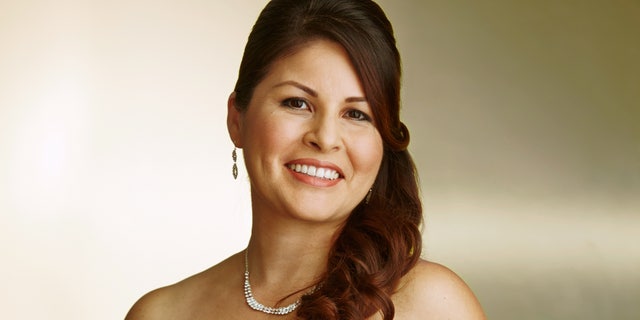 NEWYou can now listen to Fox News articles!
The Oscars are just days away. A-list stars are making their final selections for what to wear and nominees are writing their acceptance speeches – even if they say they aren't.
As the glamour of Hollywood prepares for its biggest night, in an undisclosed location in Southern California a small team from PricewaterhouseCoopers is furiously counting the Oscars ballots to determine who will take home the coveted golden statutes.
Leading the team of number-crunchers is Martha Ruiz, a tax parent at PwC who was selected this year to work with Chairman Brian Cullinan. They are the only two people in the world who will know the winners of the 87th Academy Awards before A-listers get up on stage and open the secret envelope.
Ruiz is the first Hispanic woman and only the second female to be the Oscars team co-leader.
"It's pretty exciting. A bit surreal," she told Fox News Latino as voting polls opened on Feb. 6. "It's truly an honor to have this role, not only to represent the firm, but it's an Oscar tradition."
Voting for this year's nominees closed on Tuesday.
Ruiz said it would take about three days to tally up the numbers and come up with the winners. Other than Ruiz and Cullinan, she said, nobody on the team will know the winners.
"Brian and I will be the only ones stuffing the envelopes," she said. Those envelopes will be kept under lock and key until Sunday.
Once the winners are tallied, Ruiz will have the task of memorizing the winners in each of the 24 categories. She and Culliman will quiz each other until Sunday's award ceremony.
The envelopes will then be placed in briefcases that will be taken to the Dolby Theater. Unlike in Hollywood movies, the briefcases will not be handcuffed to them.
"I made sure to ask that so that it wouldn't clash with my accessories," Ruiz said, laughing.
She said that, for added security, the two co-leaders will each have their own security team and will take different routes to the award show.
"I never thought I would have my own security team," Ruiz said.
They will walk the red carpet, which Ruiz described as a "very surreal moment."
"I'm an accountant by trade. You are seeing all these celebrities pass by the media," she said. "It's a surreal moment to walk the red carpet."
But come Monday, it will be back to the grind once more at her firm. Ruiz said she expects to be very tired, but she already has meetings scheduled for that day.
As for who she thinks will take home this year's top prizes, Ruiz would not say, saying there were a lot of amazing performances this year.
The 87th Academy Awards, hosted by Neil Patrick Harris, will be broadcast on ABC on Feb. 22, starting at 7 p.m. EST/ 4 p.m. PT.
Like us on Facebook
Follow us on Twitter & Instagram