Mayim Bialik: My kids have never seen me on TV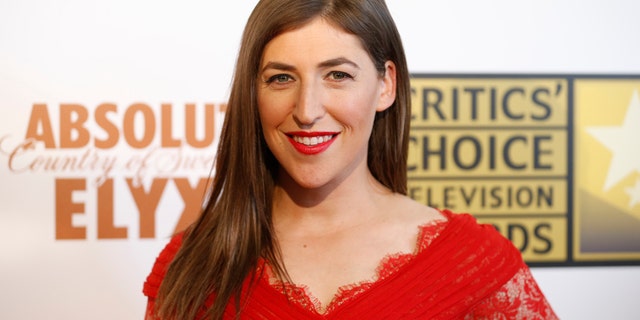 NEWYou can now listen to Fox News articles!
While most viewers may consider "The Big Bang Theory" to mild-mannered show, one of the sitcom's stars has yet to allow her children to watch the program.
Mayim Bialik revealed on her blog GrokNation that she is finally allowing her two sons to watch their mom on TV, but they still won't see her as her geeky "Big Bang" character, Amy Farrah Fowler.
Bialik landed her first leading role in a film called "The Flight Before Christmas."
"The movie is totally safe for kids to watch (it will be the very first time I let my kids watch me on TV, if you can believe that). There is no nudity, no cursing, and nothing scary in the movie."
Bialik, who got her start on the TV show "Blossom," said she was grateful for the opportunity to star in a film.
"Lead roles typically go to 'classically beautiful' females, unless the part calls for a character actress as part of the plot. This movie did not call for a 'character' actress; they simply chose one – me! – as the lead which I am very grateful for."
Mayim Bialik: Hollywood is not friendly to people of faith
She added that the leading man in the Christmas movie is an "extremely handsome actor who used to be a model." Her costar, Ryan McPartlin is "the kind of guy that you'd turn your head to look at when he walks into a room."
Bialik said in most Hollywood films, lead actors are paired up based on "societal standards of beauty."
"In this movie, I get to be the actress playing opposite someone society deems generically attractive; very rarely will this happen, where a 'non-traditional' or character actress leading lady will be paired with a male who used to be a model."
The 39-year-old plays Stephanie, a half-Jewish character whose plans to take her relationship with her boyfriend to the next level falls apart right before Christmas. She then hops on a plane to head home and be with her family and meets a handsome stranger on the plane when it is grounded due to bad weather.
"Hijinks ensue, and it's just super-sweet," Bialik writes.
"The Flight Before Christmas" airs Dec. 5 on Lifetime.